Absolute Net Lease Properties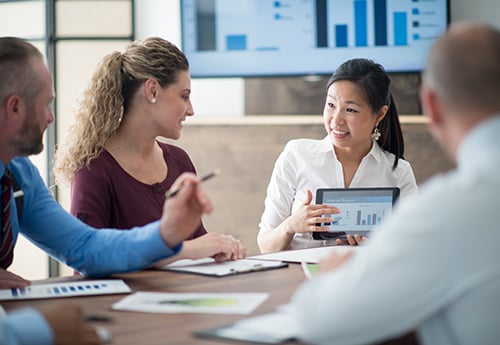 July 13, 2021
What is an Absolute Net Lease Property?
An absolute net lease, absolute triple net lease or absolute NNN lease property is a lease in which the tenant is paying the landlord a lumpsum of monthly rent but also pays for all expenses of the property and daily operations of the business. This means that the tenant (not the landlord) is responsible for:
Monthly Rent
Insurance
Taxes
Repairs inside and outside the building
Why are Absolute Net Leases Safe for Investors?
Absolute net lease assets are an excellent alternative cash flow option for investors. These investments guarantee that there is money flowing each month. Most absolute net leases also are with credit/national tenants that carry a corporate guaranty. This means that the investor will be receiving a rent check each month regardless of the sales at that specific location
Absolute Net Leases and Sale-Leasebacks
Absolute net leases are typically used in sale-leaseback agreements. This means when the landlord sells their property to a new owner, the lease back the property under a new absolute net lease. This strict lease alleviates the landlord/owner/investor from having to pay any money out of pocket from insurance, taxes, maintenance, repairs, structure, landscaping, etc. As stated before absolute net leases are very safe for investors.
Absolute Net Leases and 1031 Exchange Investments
1031 Exchange investors are finding that absolute net leases are a great long-term investment. When someone is conducting a 1031 Exchange, they have 45 days to identify their like-kind property. Safe cash-flow investments in the commercial real estate world are usually NNN, triple net, national tenants with long term leases and additional options to renew their lease at an increased rate. Exchanging properties also hold a wealth of tax benefits beneficial to investors.
What is an Absolute NNN Ground Lease?
The main different from absolute NNN leases and absolute NNN ground leases is the ground leases involve the land, or ground. An absolute NNN ground lease is an agreement between a landowner and a tenant, in which the tenant leases land for a build-to-suit building. The tenant then becomes the owner of this new building and is responsible for expenses and costs. This includes construction of the building and paying for the day-to-day operations of the business. Landowners have one responsibility in this absolute NNN groud lease stucture and that is they are usually responsible for the yearly property taxes on the land. these leases are usually very long-term (50-100 Years) and if the tenant ever defaults or the lease expires, then the landowner then assumes ownership of the building on their land as well.
Why should I work with a net lease broker?
Net lease is a completely separate market under the commercial real estate umbrella. At Avison Young, we know net lease. It is the only market our team of experts are focused on. We conduct research for a variety of sectors and stay up-to-date on cap rates and the happenings in the marketplace. If you are looking to buy, our team will combine your criteria with our knowledge to find you the ideal net lease investment. Contact us today.