Insight Article - Net Lease
What is a NNN Lease: What they are & how they compare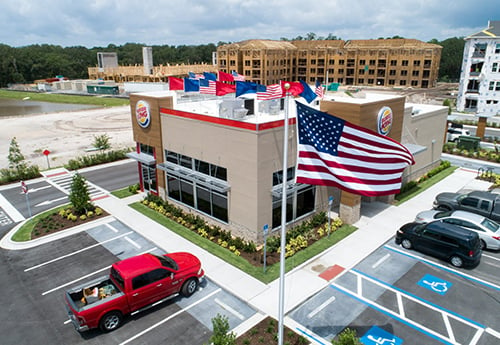 July 13, 2021
Types of real estate leases
Many individuals are attracted to real estate investments as a way to build up their financial security. Owning and renting out property is an excellent way to bring in a certain amount of money every month via the rents that are collected from tenants.
What to know about a NNN Lease
Our Net lease Group specializes in NNN leases and can show you how this type of investment can provide all the added income and security of investment properties without all the potential headaches. However, as financially beneficial as investment real estate can be, one of the drawbacks that cause many people to hesitate to invest is the extra time and expense that is often involved, particularly in the upkeep and maintenance of the property. We can help you decide if this type of lease is right for you.
Types of leases
What is a gross lease?
A gross lease is the standard lease that many property owners and tenants sign. The only thing the tenant is responsible for is the rent. The amount of rent is predetermined and is the same amount each month during the terms of the lease. They may be responsible for some of the utilities, all of the utilities, or none of the utilities. This would be specified in the lease. The property owner is responsible for the mortgage, property taxes, liability insurance, property maintenance, and any utilities the tenant is not responsible for.
What is a net lease?
Net leases are leases where the tenant pays rent each month, but they also pay some or all of the operating expenses for the building. In a single net lease, the tenant pays the rent and the property taxes. In a double net lease, the tenant pays the rent, the property taxes, and the liability insurance.
What is a triple net lease?
A triple net or NNN lease is one where the tenant is responsible for all expenses for the property. This includes real estate property tax, property liability insurance, and property maintenance, as well as paying the rent and utilities for the property. The burden for all expenses of the building is basically on the tenant.
There is usually only a single tenant in triple net leases and in the majority of leases, the property itself is a freestanding, commercial building. The duration of the leases are usually longer than gross leases, with the average term of the lease at 10 years. Annual or bi-annual rent increases are built into the lease.
The benefits of a triple net lease
Real estate investors like NNN leases because of the predictable, steady, and long-term income they produce, without the worry and stress of fluctuating real estate taxes and building repairs. They also like the long-term periods of the leases because of the way it avoids large turnovers of tenants, which often mean periods of time the property is sitting empty and not generating income.