The Net Lease Market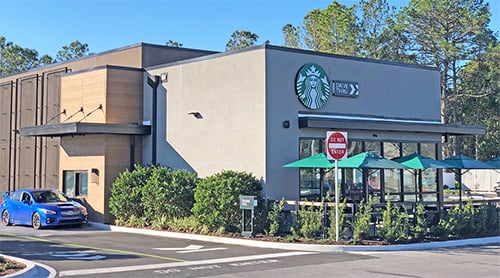 July 20, 2021
Like much of the commercial real estate world, the net lease market is constantly changing. This dynamic industry is always growing in popularity among investors. The net lease scope has grown from a niche market to an integral part of the commercial real estate machine. We understand the net lease market and know it is an integral part of understanding the in's and outs of commercial real estate. Avison Young's Net Lease experts watch the market to view trends to help investors stay up-to-date on potential investment options. We make this research readily available to the public and pride ourselves on the accuracy of the information we provide.
Why Invest in the Net Lease Market?
Investors choose to invest in net lease properties for several reasons. Net lease assets offer a reliable source of fixed income with little to no management hassles. These investments tend to be long term and have investment grade tenants that reduce risk and the often include rent increases which benefit the investor. Further, with certain properties, as with other commercial real estate, the property itself may become a generational investment that overtime, due to the location, significantly increases in value on top of the income flow.
Top 10 Reasons to Invest in the Net Lease Market
Passive Income – "Mailbox Money"

The investor does not need to be actively involved in the management of the property and collects rent check each month.

Increased Property Value

As the landlord, and depending on the lease, you can negotiate higher rental terms thus increasing the value of your property.

High-Quality/Credit Worthy Tenants

Most net lease market transactions are the buying and selling of national brand tenants and these tenats usually come with good credit. This means you can count on them to make the rent payment each month. Net leases are often backed by corporate guarantees.

Attractive Financing

lenders prefer net lease transactions as they also know it creates stable income.

Low Turnover Rate

This low rate helps you, the investor, get better financing, and alows you to not focus your efforts on leasing and the expenses of marketing your property.

Attractive Price Points

Net leased assets tend to range from under $1M to anywhere under $10M. Depending on the location, length of lease, tenant, and other factors you can determine what is the best price for you.

Higher Liquidity

Net lease market advantages are know across the industry. This helps you sell quickly if you need an exit strategy

Opportunity to conduct a Sale-Leaseback Transaction

These deals happen when a company owns a building that they currently occupy, but need to sell it to raise funds for some part of their business. After the sale, they will lease back the space.

NO management responsibilities

NNN leases mean no costs or responsibilities fall on the landlord.

Most importantly…STABILITY

These are stable assets with long-term leases. This guarantees money for you and with low turnover, you are able to plan for the long-term.
Interested in how you can start investing in the net lease market? The experts at Avison Young KNOW NET LEASE. Give us a call today at (202) 508-5987 to discuss your investment options. Or take a look at the opportunities we currently have available here.