What is the difference between single tenant and multi-tenant real estate contracts?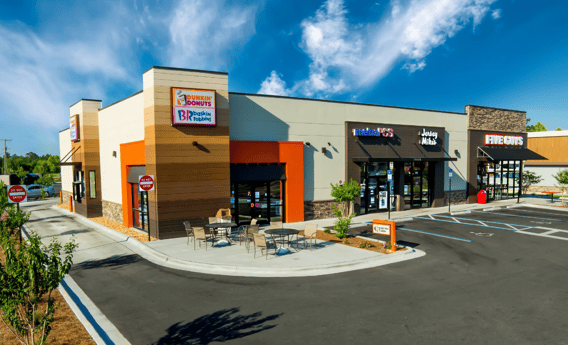 September 20, 2021
Difference between single tenant and multi-tenant real estate contracts
Because of the many advantages that industrial real estate provides investors, Avison Young's U.S. Capital Markets Net Lease Group exclusively focuses on net lease investment opportunities. We welcome you to contact us and speak with one of our specialists to learn more. Below is a general overview of single tenant and multi-tenant real estate contracts.
Contract Terms
Single tenant real estate property contract terms are typically 10-20 years, whereas multi-tenant real estate contracts average around seven years. Having a full understanding of the benefits and potential drawbacks of each is important for reaching your investment goals. Local market conditions and trends are also important considerations. We can review both options with you when considering which will be of most benefit to you.
Protection for the Investor
Single tenant real estate contracts offer a triple-net or NNN option. This type of lease holds the tenant responsible for recurring costs such as repairs, utilities, taxes, and maintenance. This offers the investor more protection than what they may enjoy with a multi-tenant property with a higher turnover of tenants.
Risk Factor of Multi-Tenant Real Estate Contracts
Multi-tenant real estate contracts can be riskier for the first-time investor than a single tenant real estate contract. Wealth objectives and economic conditions must be considered. Multi-tenant properties also require the investor to actively manage them and periodically invest capital for maintenance and improvements. Your Avison Young net lease representative can help you break down the numbers to determine if a single tenant or a multi-tenant real estate contract will best reflect your investment goals. Additional considerations include:
Multi-tenant real estate contracts require the investor to manage the building, tenant lease payments, etc. If the investor opts to hire a management company to perform these tasks, that cost must be considered in the equation.

Multi-tenant buildings require structural maintenance and replacement costs and it will fall on the investor to cover these costs. This might include the roof, electrical systems, heat and air conditioning, and plumbing are typically high dollar ticket items.

Lenders may be more reluctant to provide financing for multi-tenant real estate investments because such contracts are typically shorter than single tenant real estate contracts. Tenants are often less creditworthy than single tenants and have a higher turnover. These factors increase the risk factor and as a result, a lender may charge higher interest rates as compared to financing provided for single tenant real estate investments.
The Closing Process
When closing on a real estate transaction, the investor must pay fees and prepare closing documents. Our seasoned can assist you with this to ensure the process is as effortless as possible. However, some investors prefer to close on as many units at once as possible, rather than close on multiple units over time. A net lease specialist can review your objectives and determine what options offer you the highest return on investment.
Avison Young's Net Lease Group: Your Source for Commercial Real Estate Investments
Contact us at Avison Young U.S. Capital Markets Net Lease Group to learn more about single tenant and multi-tenant real estate investment options. If you are considering investing in commercial real estate opportunities, talk to one of our specialists today.