News Item - San Jose-Silicon Valley
Avison Young releases its Q3 2023 San Francisco Office Market Report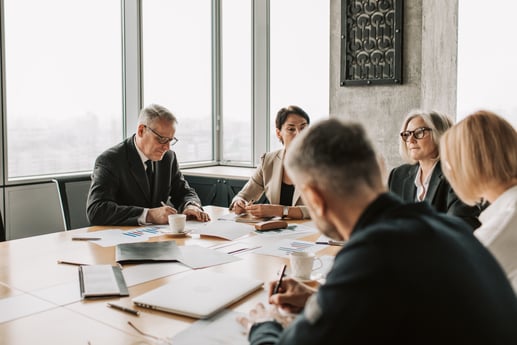 October 12, 2023
"Although San Francisco is rebounding slowly, there seems to be some strong, pent-up demand from large AI and tech firms in the market," said Nick Slonek, Avison Young Principal and Managing Director, Northern California. "With this activity, along with a vibrant flight to quality trend, we look forward to our sublease supply further diminishing, as it did in Q3 of 2023. We also anticipate that our gross leasing activity will also pick up in both Q4 of 2023 and the first half of 2024."
Trophy assets ended Q3 2023 with the lowest vacancy at 18.9% while class B assets had the highest vacancy at 30.1%. Premium view-spaces continue to be the most coveted assets fetching premium rents.
"San Francisco's office market is undoubtedly in a transitory period as tenants maintain their cautious approach. The scarcity of available capital for smaller and mid-sized companies is evident with the lack of office expansions and softening job market. Nevertheless, news that the Federal Reserve may be done raising interest rates, coupled with the AI Boom, San Francisco's outlook seems to be tentatively positive," said Louis Thibault, Senior Insight Analyst with Avison Young.
Investment sales volume and price per square foot are also down to their lowest levels since 2011. The reduced level of investment activity in 2023 reflects a growing reluctance among investors. This hesitancy is primarily due to elevated interest rates and record vacancy levels, which have significantly driven down office pricing. Investors are grappling with limited available capital, particularly as distressed assets become more prevalent in the market. In contrast to 2022, prices have experienced a substantial decline of 62.5% to an average of $389 per square foot, while 2023's total annualized investment volume could see a potential 42.0% decrease.
Slonek added, "While sales volumes are low, buildings continue to trade despite challenging financing and leasing conditions. Our next generation of buyers/owners are healthy for all businesses in San Francisco. We are optimistic that investment opportunities will increase over the next few quarters and be cause for continued vibrancy in San Francisco's office sector."
Avison Young creates real economic, social and environmental value as a global real estate advisor, powered by people. As a private company, our clients collaborate with an empowered partner who is invested in their success. Our integrated talent realizes the full potential of real estate by using global intelligence platforms that provide clients with insights and advantage. Together, we can create healthy, productive workplaces for employees, cities that are centers for prosperity for their citizens, and built spaces and places that create a net benefit to the economy, the environment and the community.
Avison Young is a 2023 winner of the Canada's Best Managed Companies Platinum Club designation, having retained its Best Managed designation for 12 consecutive years.
Follow Avison Young
Twitter (News) │ Twitter (Deals) │ Blog │ LinkedIn │ YouTube │ Instagram
For more information:
MEDIA:
Darcie Giacchetto, Media Relations & Content Specialist – Southwest: +1.949.278.6224