Sightlines - United States
As industrial space returns continue to make headlines, will the impact in 2023 really be worth the hype?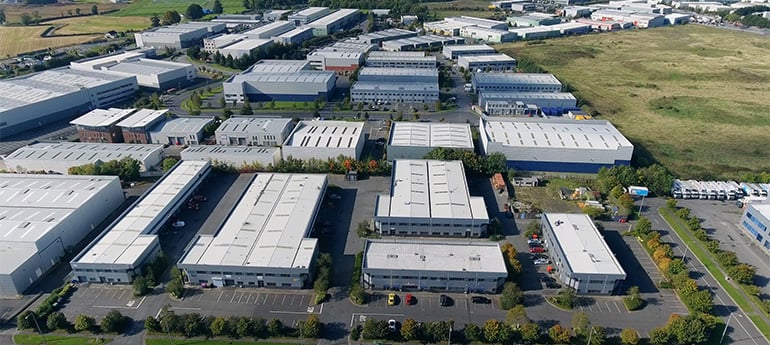 January 19, 2023
The industrial space boom that reached record levels during the pandemic is showing signs of moderating, with sublease space now beginning to increase across many U.S. markets. As occupiers adjust their space requirement projections to reflect current demand and economic conditions, we take a look at what's ahead and how it might affect rent growth and other fundamentals.
Erik Foster
Principal
Head of Industrial Capital Markets
[email protected]
+1 312.273.9486
Sublease space increases as occupiers recalibrate
The surge in demand for industrial space reached record proportions during the pandemic, but is now tempering, and as that occurs, slight increases in sublease availability are sparking awareness in many U.S. markets. Businesses that increased their domestic 'safety stock' to offset further supply chain disruptions and meet the growing demand for online shopping are presently scaling back their space requirements due to economic conditions, lower volatility in global shipping and other financing or economic factors. This impact is being seen across many sectors, from e-commerce and retail to manufacturing.
The Chicago market, for example, recorded a 16% increase in industrial sublease space at the end of 2022 when compared to 2021, according to Avison Young research. The overall vacancy rate, however, decreased to 4%, a record low for the Chicago market and a positive sign, particularly in light of the nearly 30 million square feet (msf) of new inventory added in 2022.
Nationally, while leasing activity and the overall outlook for industrial remain strong, the levels of sublease space is expected to increase over the course of 2023. This activity, coupled with a strong supply of speculative construction slated for completion in 2023 and 2024, is likely to reduce rent growth in some markets. The days of double-digit rent growth may be slowly cycling down in many markets, at least for the near term.
Amazon and others retrench
The increased sublease space is seen most notably with Amazon, and seems to be contagious among other occupiers that are looking to trim costs and improve efficiencies.
The Coleman Co. Inc., for example, recently put its 1.1 million-square-foot distribution center in Kansas City on the sublease market as part of a consolidation of several facilities, according to the Kansas City Business Journal. The global outdoor goods company has been leasing the facility since 2010 and has approximately seven years left on the lease. The facility has enough space for 20 football fields and was the Kansas City market's first 1 msf plus distribution center.
Amazon, which announced plans in mid-2022 to shed 30 msf of space, has added sublease space to the market in much smaller increments and across several markets. According to CoStar, Amazon added nearly 50 blocks of space to the sublease market last year with nearly two-third of those spaces being 150,000 square feet (sf) or less. The company also delayed or discontinued development on several other facilities, as part of a broader plan to reduce space utilization.
To be noted, in a U.S. industrial sector that has grown to more than 13.5 billion sf in the major markets tracked by Avison Young, sublease vacancy still comprises only 0.3% of overall vacancy. It is definitely increasing and will continue to be monitored, as it is up 12.9% from the third to the fourth quarters.
Despite the recent boost in sublease space, industrial occupancy gains remain above the levels seen before the pandemic. Many occupiers are expected to continue to expand in 2023, but with some it may be at a more moderate rate than the surges seen over the past few years.
Construction slows but remains strong
Another factor at play right now is the pullback in new construction starts. Given the current interest rate environment and challenges finding debt and equity financing, developers across the country are scrapping or delaying plans to build on sites. Many developers had secured and entitled new sites, but shifts in risk tolerance with debt and equity partners have caused greater pause on go-forward strategies. And, much of the sublease space is occurring in buildings under construction, impacting pre-leasing levels.
Prologis is predicting that U.S. warehouse development starts would drop to a 7-year low. The rapid increase in capital costs spurred by interest rate increases is expected to push down starts by 60% to less than 175 msf in 2023 and create a further shortage of space in 2024. The addition of more sublease space could offset those projections, but there will likely be market-by-market variations depending on local fundamentals, with even the ability for some landlords to re-capture space and put back into already tight inventories.
As the economy continues to hover around certain signs of recovery, industrial development can be well positioned for new growth, given shorter construction cycles and the ability to better control pipelines relative to other asset types. As such, the shorter lead time needed for industrial development versus multifamily or office, this sector is expected to rebound more quickly over the course of 2023 and 2024. Unlike CBD office construction that requires a three-to-five year timeline, industrial projects can be up and running in 12 to 18 months, allowing developers more flexibility and reactionary speed-to-market to shift as markets recover.
What's the impact on rent growth?
Vacancy levels remain low in many markets despite record amounts of new construction over the past several years. In Dallas - Fort Worth, one of the strongest logistics hubs in the country, the vacancy rate was 6.0% in the fourth quarter, despite massive amounts of construction added in recent years. The average sublease vacancy rate was just 0.6%. Rents, however, have grown two-fold since 2010 and the direct asking rent average is $6.36.
Dallas - Fort Worth is one market to watch for sublease space and its impact on rent growth. Avison Young research indicates that it has one of the most robust development pipelines in the country, with nearly 88 msf of industrial space across 242 properties. That pipeline is about 10 percent of the market's total inventory, however, and was showing just 16% preleasing as of Q4 2022.
Download Economic and REIT Indicators
Sources: Avison Young research, Bisnow, CoStar