Sightlines - United States
Shipping volumes shift east as uncertainty disrupts West Coast ports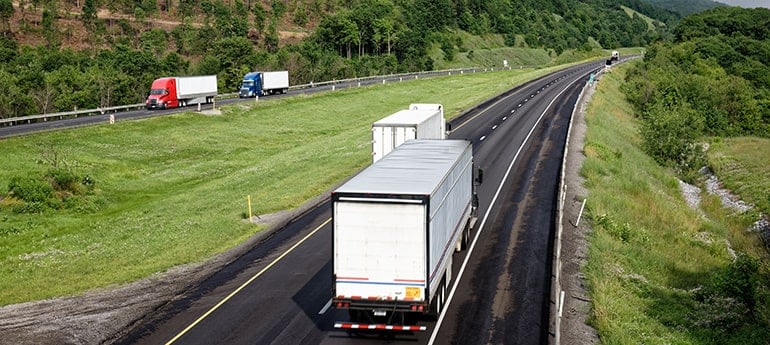 May 18, 2023
U.S. port activity is showing signs of slowing, as consumers take a breather from the intense shopping activity over the past few years. We're also seeing shifts toward East and Gulf Coast ports, which have become welcome alternatives for importers concerned about disruption at the West Coast ports. Here's a look at how port activity is shaping up as we approach mid-year.
Erik Foster
Principal
Head of Industrial Capital Markets
[email protected]
+1 312.273.9486
Congested West Coast ports losing some traction
West Coast ports have been a battleground over the past three years, as pandemic-related lockdowns, product shortages, labor issues and other factors disrupted the flow of goods and materials. While the disruption has moderated since the height of the pandemic, port traffic is slowing and still remains susceptible to disruption from labor disputes, shifting retail inventory needs, and other factors.
According to Avison Young research, U.S. port activity slowed during the first quarter of 2023 compared with the past two years, mirroring the start of 2020 in terms of overall volume. Ports from Los Angeles and Long Beach to Houston, Charleston, Savannah and Virginia showed lower activity year-over-year. For example, Long Beach cargo volume, measured in TEUs, fell from 2.46 million in Q1 2022 to 1.72 million in Q1 2023. In Charleston, the volume dropped from 721,209 to 609,741.
Among the notable headwinds is consumer demand, which has shown signs of moderating from its peak levels over the past year. As the Federal Reserve continues its efforts to tame inflation, rising interest rates have put a damper on some spending. Credit card utilization is hitting record highs as some consumers shift inflationary costs for groceries and other goods onto credit accounts.
The Consumer Price Index decreased in April to 4.9%, but that decrease was largely led by energy cost reductions. Food costs remain elevated, reaching 8.5% higher than a year ago and apparel costs are up by 3.3%.
Importers shift east as west coast ports remain volatile
Port activity has been particularly volatile at the Ports of Los Angeles and Long Beach, ranked as the number one and three U.S. ports by volume. (New York/New Jersey ranked number two.) The Global Port Tracker report shows West Coast ports ending 2022 with an overall 7.5% decline in loaded imports and an 8.6% decrease in loaded exports. Among the contributing forces was the fall off from the high volume of orders placed during the pandemic.
That exuberant buying mindset has softened over the past year, forcing retailers to deal with reducing excess inventory. This "bullwhip effect" has been particularly problematic for port activity, given the volatility it creates. Also, recent labor strikes at the West Coast ports have renewed concerns over the potential for ongoing supply chain disruption.
This period of uncertainty is pushing many businesses to diversify their supply chains and create new channels to protect against disruption. This is pushing more traffic to East and Gulf Coast ports such as Savannah, GA, which ranked number four, and Houston, TX, which ranked number five. While this movement toward growing secondary ports has been developing for nearly a decade, it is showing more momentum given the continued challenges with the high-volume West Coast ports.
Savannah experiences boost in port traffic
Avison Young research shows that the Ports of Long Beach and Los Angeles represented 49.6% of all TEU volume in 2010. That percentage has dropped to just 40.3% as strikes and trade flow disruptions elevate alternative ports such as Savannah. That East Coast port has seen the largest increase in volume, recording a 61.7% jump since 2016 after its major investments in reconfiguring the port to support the Panama Canal expansion.
The Savannah port is undergoing a major expansion and overhaul focused on shifting exclusively to containerized cargo. The overhaul involves building two new berths to handle some of the world's largest ships. The port has many locational advantages, given its proximity to Atlanta and other markets in the South, as well as its position near other key East Coast.
Among the other winners with the shifting port activity is Port Houston, which is undergoing a $2.1 billion infrastructure program to upgrade container facilities, expand the wharf system and deepen and widen the ship channel to accommodate larger vessels. Houston's share of port activity has increased from 6.4% to 8.4% since 2020. As congestion on the West Coast reached a peak in late April 2022, the Oakland port recorded a median wait time of nearly 35 days, for example. Houston's wait time was much more attractive, ranging from three to seven days for most of 2022. In July, Port Houston's median wait time reached a peak of 16.2 days, but was still lower than other larger ports.
The Ports of Jacksonville, Charleston, and Mobile have also expanded their capacity and are growing at accelerated rates due to infrastructure investments made to allow larger cargo vessels.
The industrial sector is closely monitoring port activity due to its impact on space utilization at the ports and throughout the supply chain. In recent years, port markets across the country have seen significant expansion in industrial space and a correlating increase in asking rents as demand has surged.
As port activity continues to shift eastward toward markets such as Houston and Savannah, there is a notable expansion occurring on the industrial side. Avison Young research shows that the Port of Houston segment of the Houston industrial market has 7.6 million square feet of space under construction, 23% of the market total. And, many large retailers and third-party logistics firms are in expansion mode in Houston despite economic uncertainty.
As these growing ports invest in their facilities and offer strong alternatives to the West Coasts ports, they are expected to continue to expand their market share and industrial base. While Los Angeles and Long Beach will remain the dominant ports, this shift to the east is reshaping the strategy and outlook for many importers.
Download Economic and REIT Indicators
Sources: AVANT by Avison Young, Bisnow, Freight Waves, Logistics Management