Sightlines - United States
Budget conscious shoppers expected to dominate back-to-school shopping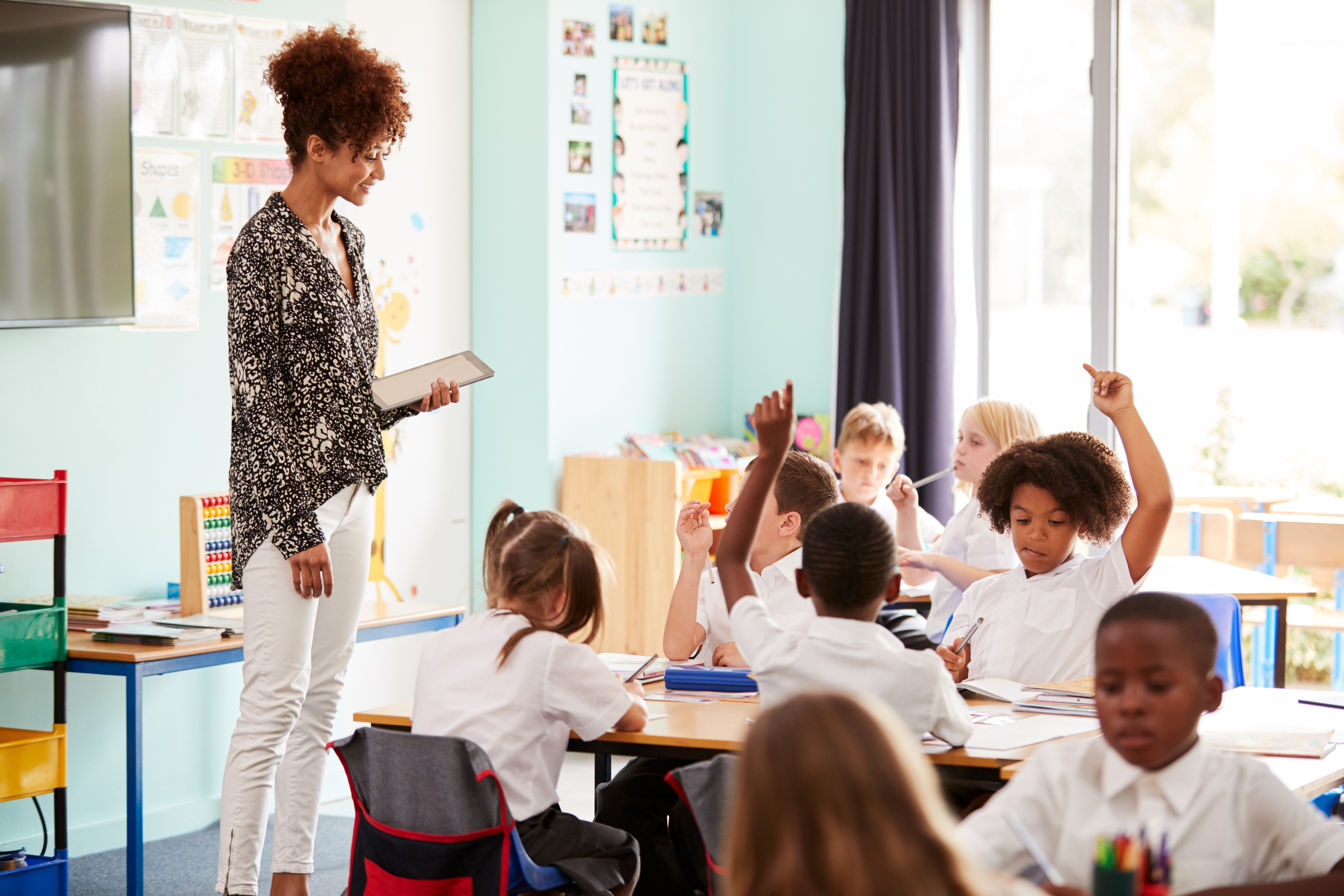 July 21, 2023
As the retail sector gears up for back-to-school shopping, early indicators point to a variety of scenarios for consumer spending. The retail dynamics ultimately impact the distribution facilities which support these retail companies, and can impact industrial asset pricing. A few things are certain, however. Consumers are starting early and hunting for bargains, as they try to balance their budgets with a desire to buy backpacks, computers and jeans in this inflationary environment. Here's a look at what's expected for this big shopping season and how the retail sector is responding.
Erik Foster
Principal
Head of Industrial Capital Markets
[email protected]
+1 312.273.9486
Revenue projections vary as back-to-school shopping begins
The National Retail Federation (NRF) is predicting that back-to-school shopping will reach new heights this year -- an unparalleled $41.5 billion, up from $36.9 billion in 2022. While some shoppers have already hit the stores or shopped online, they are not done yet! The bulk of the shopping is expected in early August, with a majority of shoppers likely looking for bargains to help offset the impacts of inflation.
The NRF survey notes that retailers have been preparing for months to ensure they are stocked and ready. Many are also adding door busters and other promotions to drive traffic and win over budget-conscious consumers. As of early July, more than half (55%) of back-to-school shoppers had already started shopping, a similar timeline from last year. While many have started shopping early, 85% said they still had at least half of the shopping left to do. This is leaving retailers and the industrial warehouses that support them will a busy month ahead.
According to the NRF, families with children in elementary through high school are planning to spend an average of $890 this year per family, slightly higher than last year's $864 figure. The NRF survey was conducted in late June and early July and included responses from nearly 8,000 consumers.
The increase in spending is partially driven by demand for electronics and computer-related accessories. Total spending on electronics is expected to reach a record $15.2 billion, with laptops, tablets and calculators topping the list. The cost for college students is expected to reach nearly $1,400 per person, up from $1,200 last year. Since 2019, back-to-college spending has nearly doubled. Throughout the various demographic groups, the overriding theme is comparing prices, looking at off-brand or store-brand items and adding in a few discount stores.
A study by Deloitte showed a less optimistic picture, however, including projections for back-to-school spending to fall for the first time in nine years due to inflationary pressures. The report estimated spending per child falling about 10% to $597 and overall spending shrinking to $31.2 billion from $34.4 billion in 2022.
The report notes that the prices of school supplies increased by nearly 25% in the past two years, putting a dent in many consumers' ability to load up on all those pens, markers and sticky notes. Instead, consumers are being forced to prioritize their spending.
The Deloitte survey notes that all three income levels studied are expected to reduce spending as they focus on buying necessities such as school supplies and scaling back on more costly tech and apparel purchases. The survey also noted that free shipping is an important differentiator. And, 59% said they will only shop at retailers offering free returns.
It's not all doom and gloom for retailers, however. Those that can tap into the budget-minded consumers and deliver value -- and convince them to splurge on a few fun items -- could win in the end.
What's on the shopping list?
According to KPMG's 2023 Back-to-School survey, apparel, footwear and core school supplies are expected to account for 56% of each shopper's budget. As with last year, shoppers plan to do about 60% of their shopping in the stores, with Gen Z, Millennials and higher income shoppers more likely to shop online. Large scale merchants are expected to garner nearly 40% of the consumer spending on back-to-school items this year.
The KPMG survey also notes that more than 60% of consumers are concerned about inflation, with 57 to 70% of that subset planning to buy less expensive brands or look for early discounts to offset higher pricing.
Adding in student loan debt
Another financial stressor impacting consumer spending this fall is student loan debt, which topped $1.65 trillion at the end of June 2023. According to Avison Young research, this translates to a near record 43.6 million borrowers with outstanding student loan debt. Now that the Supreme Court has struck down the Biden administration's student debt relief plans, borrowers will soon have to contend with that added expense. Each borrower on average has $37,718 outstanding, with an average monthly payment of more than $200, which will come out of discretionary spending on items like grocery, housing and those back-to-school purchases.
Sources: Avison Young research, Chain Store Age, Deloitte, KPMG.