A new era of modern and sustainable office space is dawning in Houston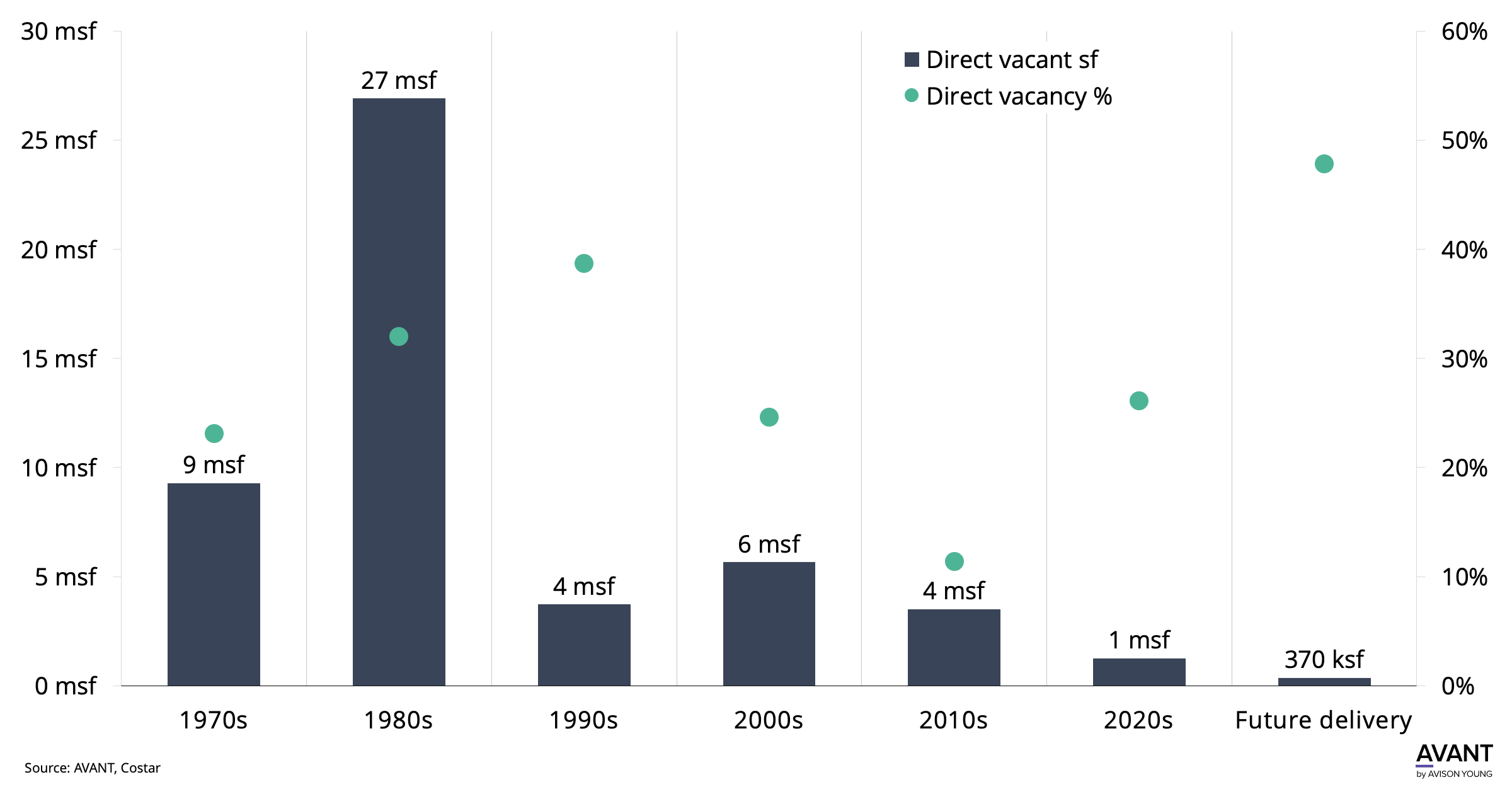 Although office vacancy remains at an all-time high following the oil bust at the conclusion of 2014 and the pandemic, leasing activity has been strong in several submarkets and mostly concentrated in newer, higher-quality inventory, leaving older vintage assets to hold a significant burden with elevated vacancy.
Office product built since 2010 continues to outperform the broader market with direct vacancy rates at 13.4%, which only accounts for 9.4% of the direct vacant inventory. Meanwhile, older vintage office assets continue to battle the effects of the flight-to-quality trend and the rise of the hybrid work model. Aging office properties built in the 1970s–1990s account for nearly 79% of the market-wide vacancy while comprising 69% of the rentable inventory.
The flight-to-quality trend continues to have a significant impact on both owners and tenants. Many owners of older vintage assets have been investing heavily in renovations to remain competitive against newer product, while tenants are increasingly demanding modern amenities and a better work environment. This trend is likely to continue making offices more modern and sustainable.
November 8, 2023
Additional resources
Get market intel