Atlanta's office market's historic performance during economic cycles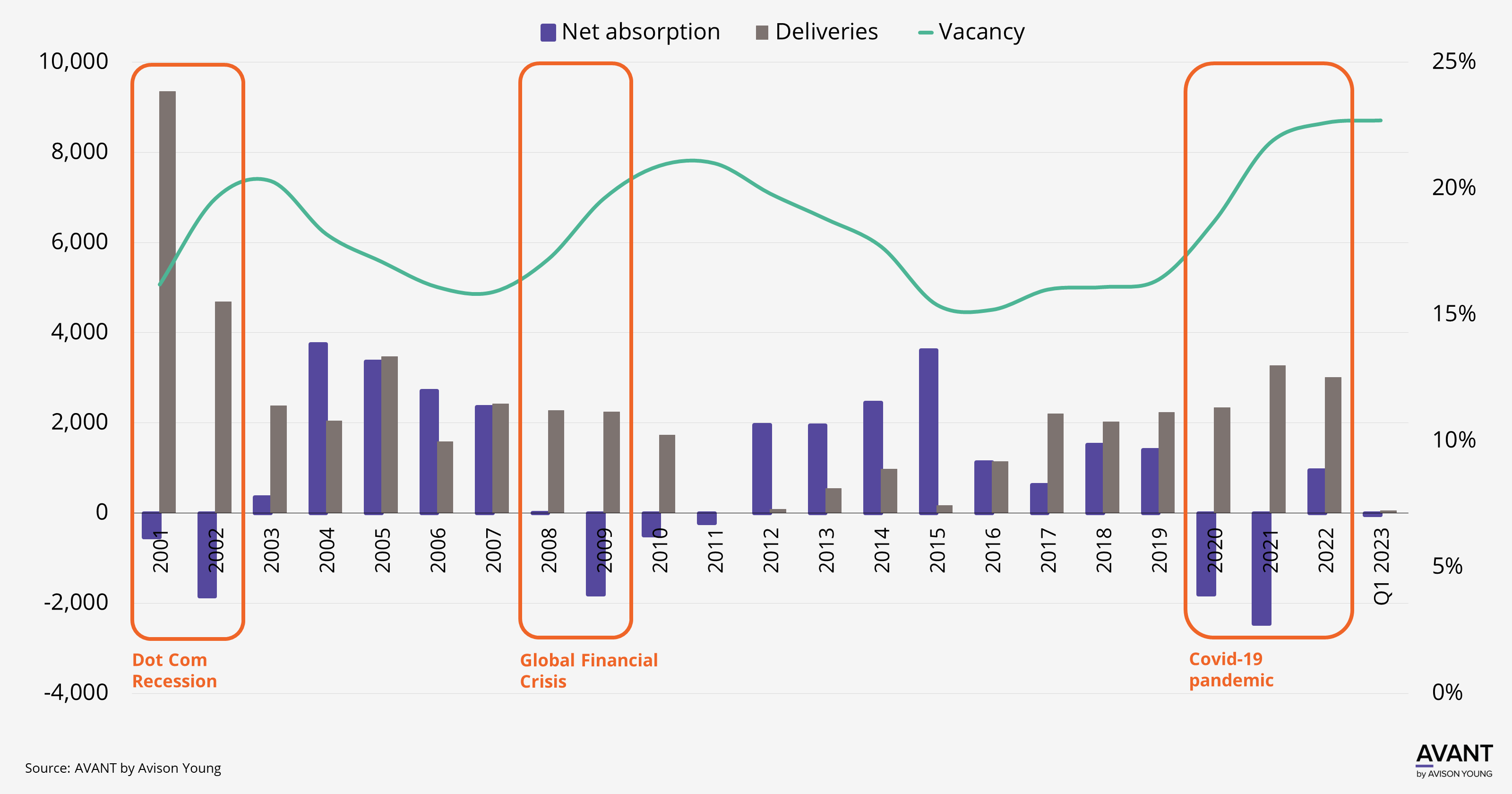 While Atlanta tends to see negative impacts during an economic downturn, it is historically a positive market.
Alongside the rest of the country, the Covid-19 pandemic caused one of the largest economic declines in Atlanta's office market history.
Vacancy rates experienced an exponential increase during the pandemic but have started to level off as construction demand has dwindled and new project deliveries have decreased.
June 20, 2023
Additional resources
Get market intel