Austin multifamily increasing rental rates begin to slow down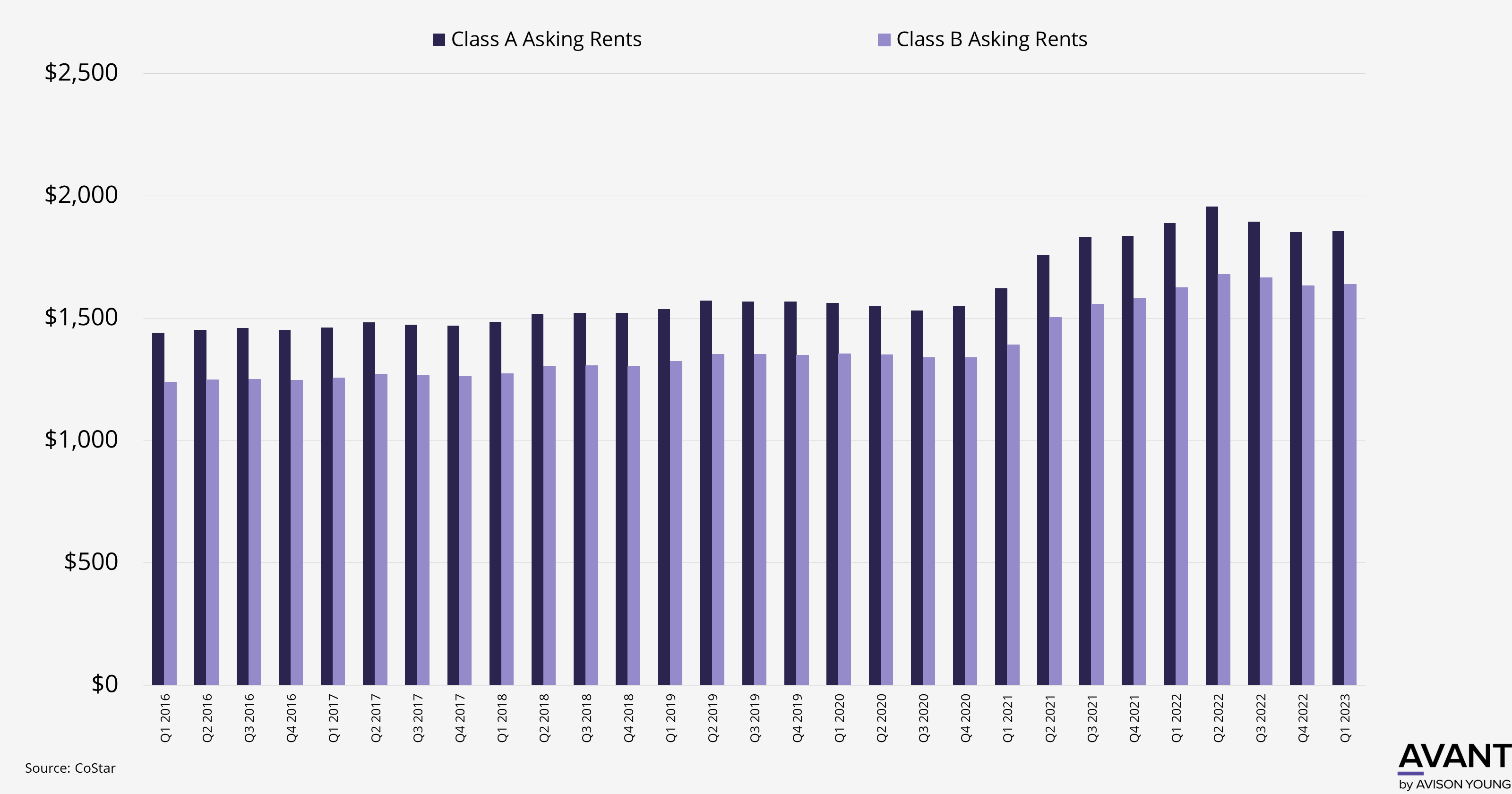 The Austin multifamily market has experienced a dramatic increase in rental rates from pre-pandemic levels as inflation and rising costs have contributed to higher rents. In the last 18 months, the pace of rental rate growth across class A and B properties have slowed due to a sharp influx of new product coming online along with cooling demand resulting from economic uncertainty.
Class A rental rates have increased 18.3% since 2019 but rent growth have slowed and only risen 5% in the last 2 years largely due to new supply pressures.
Class B rental rates have increased 21.4% since 2019 and has also seen rent growth slowdown with an increase of 9% in the last two years. It is estimated that rental rates will stabilize and recover by 2024 and 2025.
July 26, 2023
Additional resources
Get market intel