Demand for physical office space in Miami shifts based on tenant industry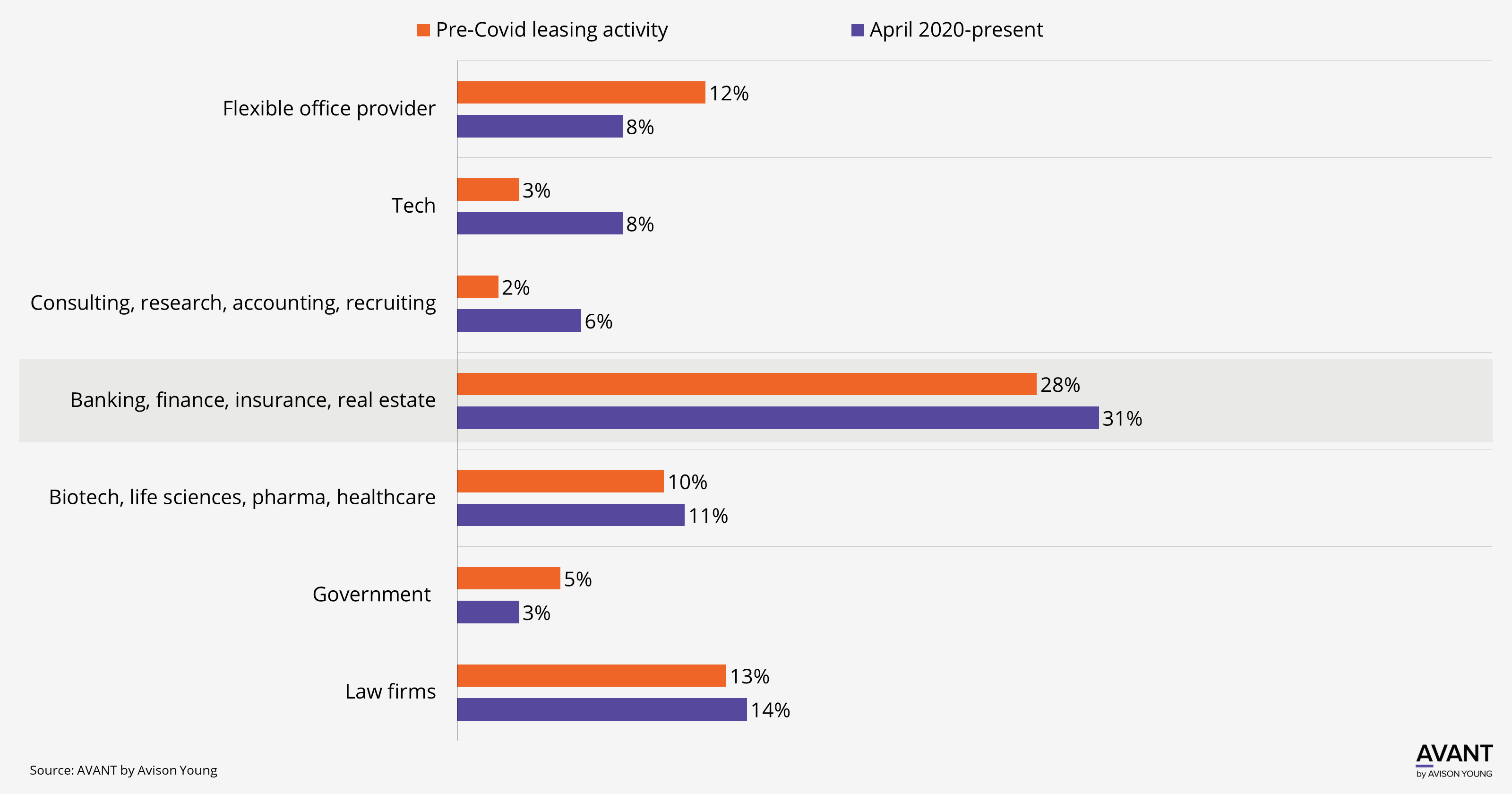 Recent leasing activity in Miami indicates that specific tenant industries are exhibiting a faster return to office than others. The banking, finance, insurance, and real estate industry stands out as having the highest adoption rates, with signed leases totaling over 2.2 million square feet since the pandemic began. Prominent tenants in this category include Starwood Capital, Santander, and Citadel, which have accounted for the three largest lease agreements signed since March 2020.
The tech industry experienced a 5% surge in leasing activity, with the Brickell submarket attracting 202,333 square feet, which accounts for 33% of all tech-related leasing in the market since the start of the pandemic.
There have been noticeable declines in the utilization of office space, with flexible office providers experiencing a 4% drop in leasing activity and the government sector declining by 2%.
June 20, 2023
Additional resources
Get market intel