Downtown Boston office and lab assets show lack of exposure to the CMBS market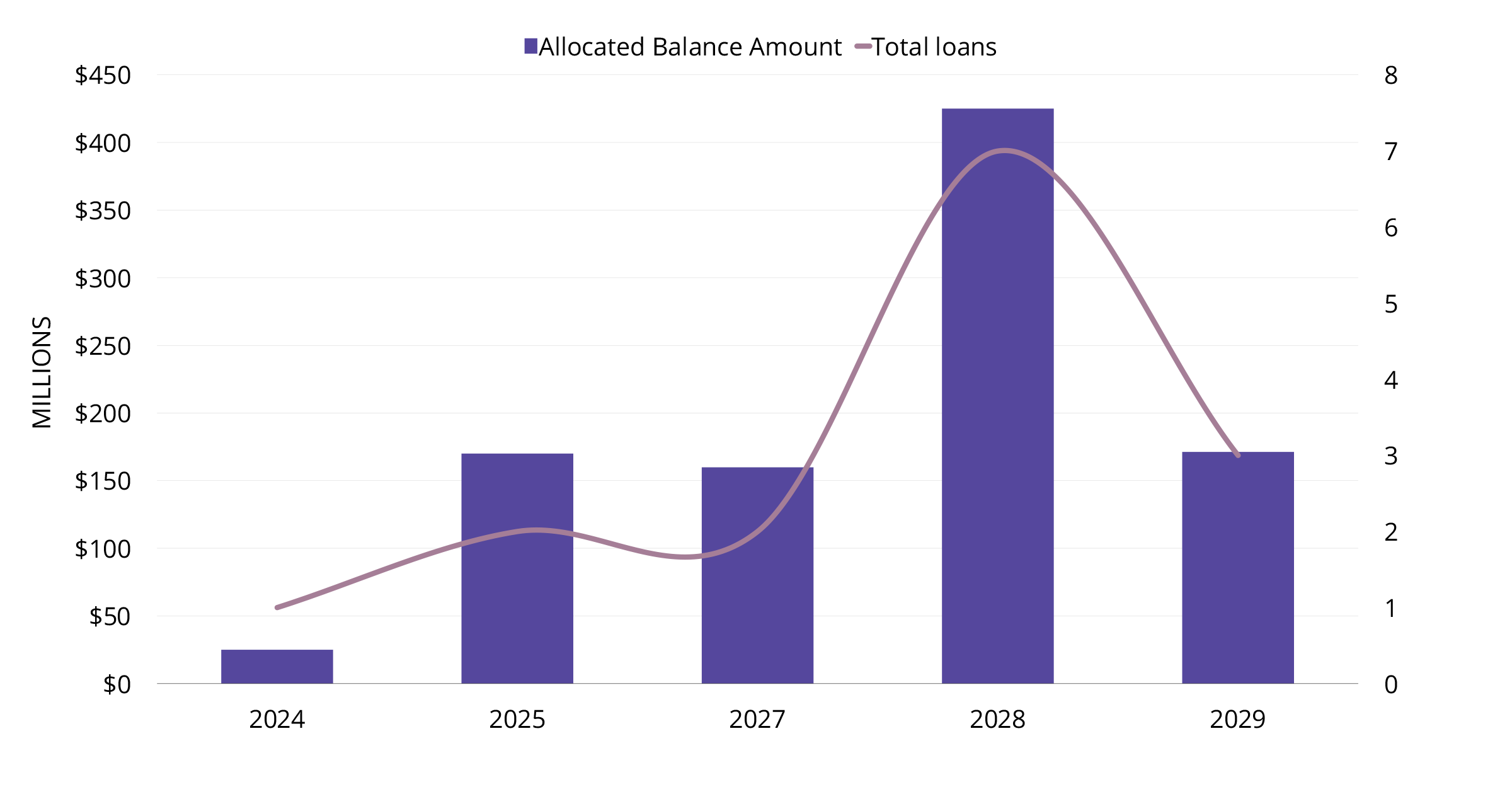 Boston's strong and active debt market, supported by local, region, and national banks, has enabled buyer and operators to leverage capital that is not tied commercial mortgage-backed securities (CMBS).
Unlike other major office markets like Chicago and Manhattan, Boston has minimal exposure to a CMBS markets that has supplied fixed rate loans before 2021. Only 15 CMBS loans are maturing over the next decade totaling a $951 million balance.
While this helps minimize Boston's exposure to mortgage securities that are traded, banks and other debt sources are still exposed to risk associated with decreasing rents and occupancy levels.
Source: Trepp (CMBS Fixed Rate)
Note: Loans originated before 2021, excludes Cambridge and suburbs.
Additional resources
Get market intel