EV invests in the state of Georgia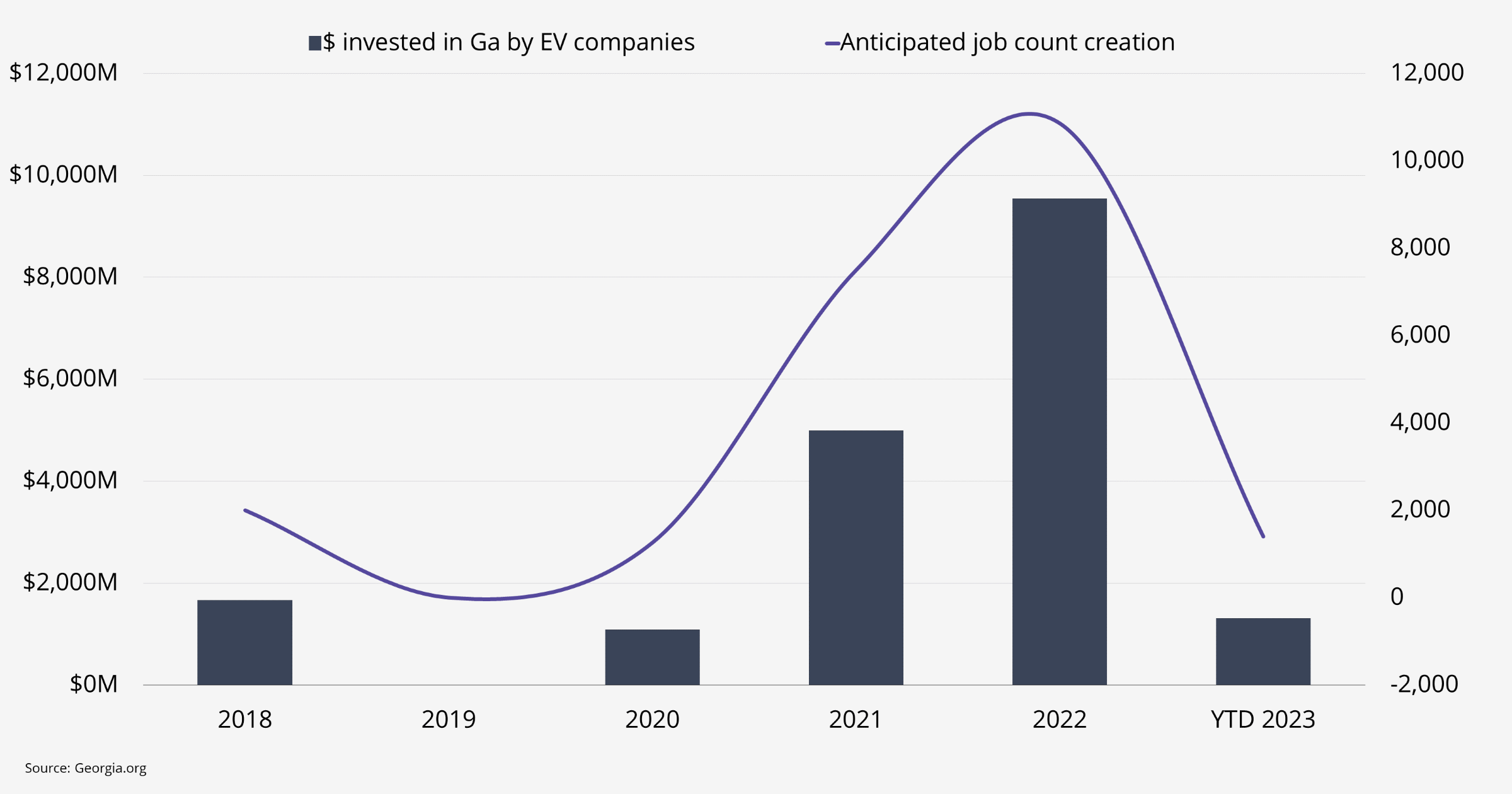 Georgia continues to attract companies within the electric mobility industry. Over the last 5 years, the state of Georgia announced nearly 20 companies including Kia, Hyundai, and Rivian have decided to manufacture their products in Georgia totaling over $18B in investment dollars.
This electric vehicle boom is also bringing job growth to Georgia with over 23,000 new jobs created from the announced projects since 2018.
Based on current planned projects, Michigan, Kentucky, and Georgia will see the most growth in EV battery manufacturing capacity. By 2023, Georgia is expected to be capable of producing 97-136 Gigawatt-hours per year. Nation-wide the production level is projected to jump from 55 GWh/year to nearly 1,000 GWh/year.
July 27, 2023
Additional resources
Get market intel