Greenville's retail market experiences historical growth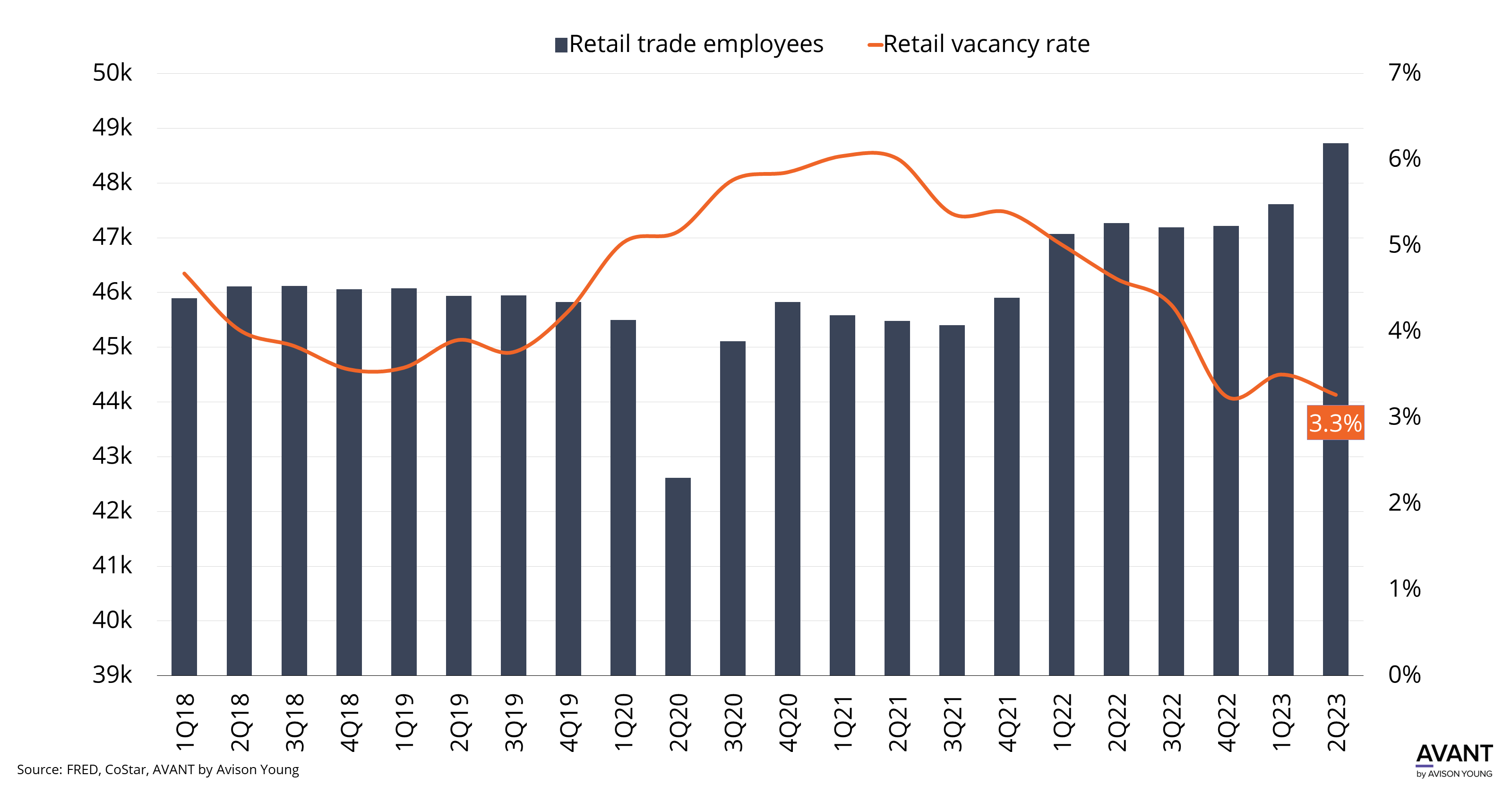 Greenville's retail employment has grown to the highest level in over 20 years, making up 11% of the labor force or about one in every nine jobs. This is reflected in the significant decrease in retail vacancy since the peak of the pandemic. Vacancy rates have dropped to 3.3%, which is a historical low for the market.
The area's growing tourism industry, increased consumer spending, and population growth are main factors of the spike in retail activity.
Get market intel