Greenville's rising multifamily rental rates outpace salary growth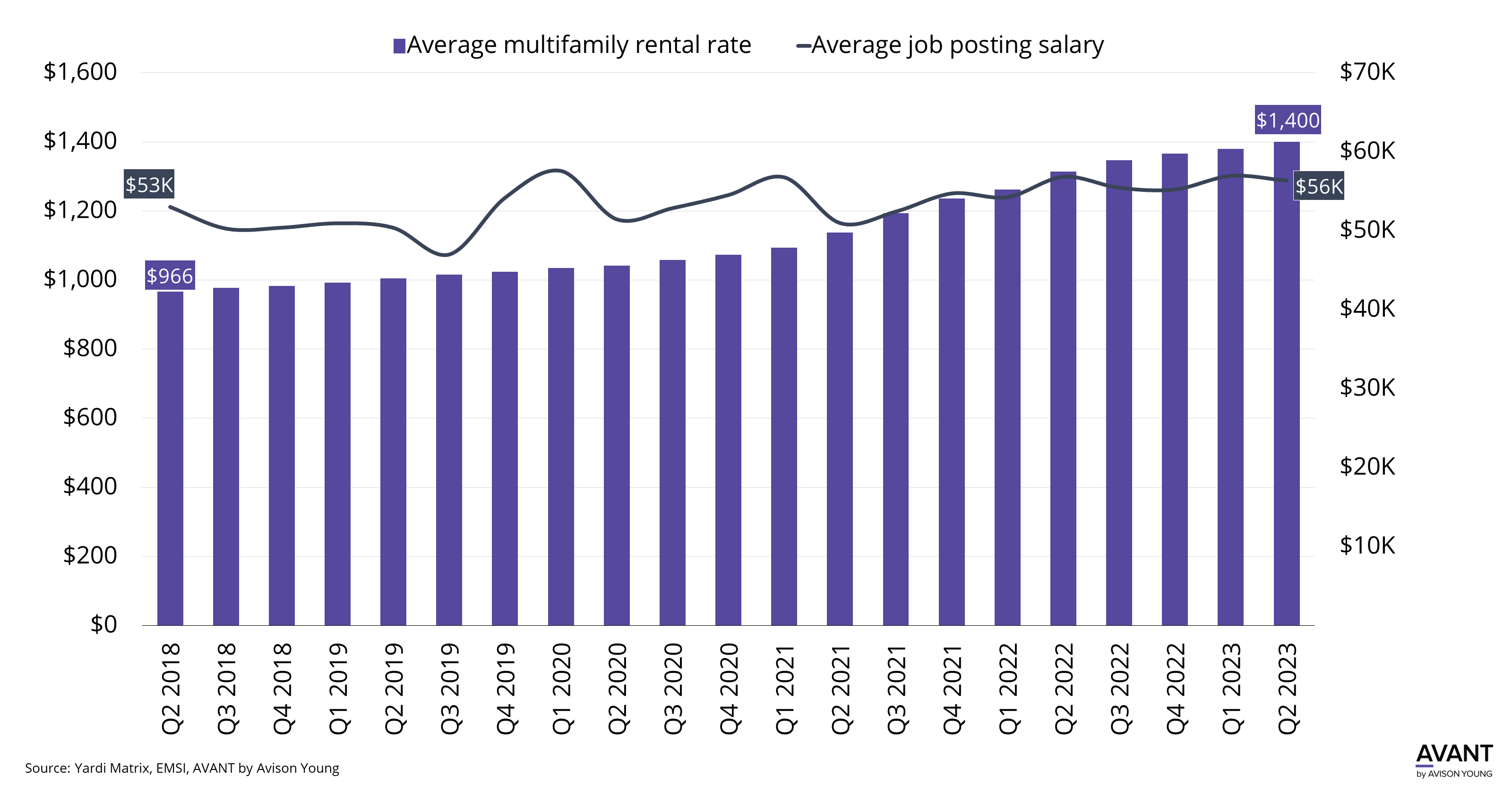 The gap between salaries and multifamily rental rates is an issue on the local and national level. The Upstate is not immune to this phenomenon; the Greenville market witnessed only a 5% increase in the average job posting salary over the past five years, while the average multifamily rental rate increased by 45% over the same period.
As South Carolina's migration population multiplies, the demand for housing increases. The rising costs of building materials paired with the increasing cost of capital have further contributed to the popularity of renting in multifamily properties.
September 25, 2023
Additional resources
Get market intel