How does office tenant demand differ in Fort Lauderdale's top five submarkets?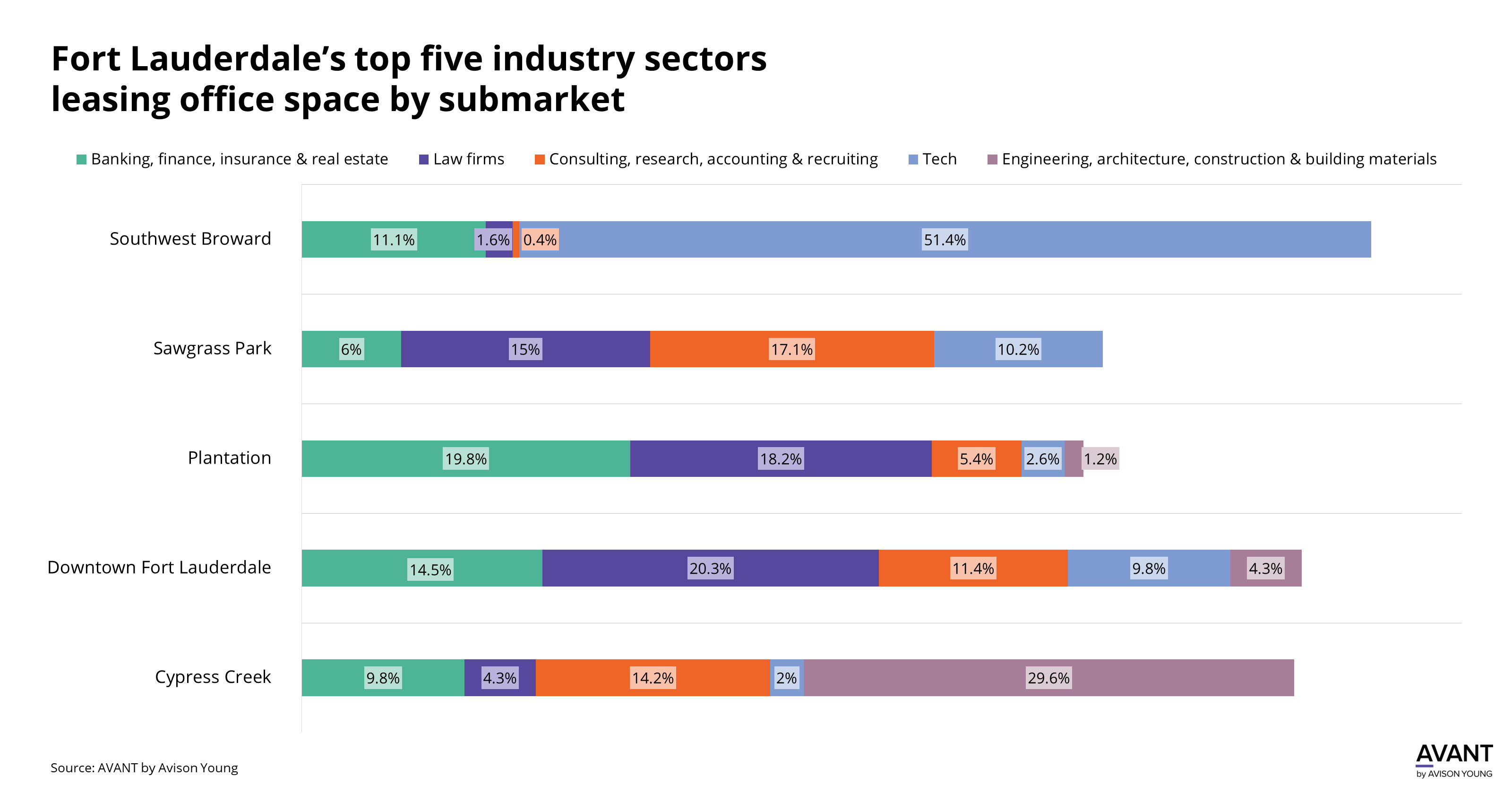 By mid-October, Fort Lauderdale's office market experienced over 2 million square feet leased year-to-date. Five submarkets accounted for 85% of the total leasing volume, amounting to 1.7 million square feet. Among the top submarkets, Cypress Creek experienced the most activity with over 539,000 square feet leased, despite little net absorption throughout 2023.
The Southwest Broward submarket emerged as the most desirable area for the tech industry in 2023, accounting for 51.4% of the tech footprint, while the engineering, architecture, construction & building material sector dominated in Cypress Creek, representing 29.6% of the tenant demand.
Law firms have a strong presence in the Plantation and Downtown Fort Lauderdale submarkets, accounting for more than 18% of the leasing activity for each submarket. This is demonstrated by well-known firms Baker Donelson, and Shutts and Bowen signing the two largest subleases in 2023, each with floorplates exceeding 10,000 square feet.
October 23, 2023
Additional resources
Get market intel