Increasing Asian Pacific trade lane activity bolsters Boston's imports / exports via newly dredged harbor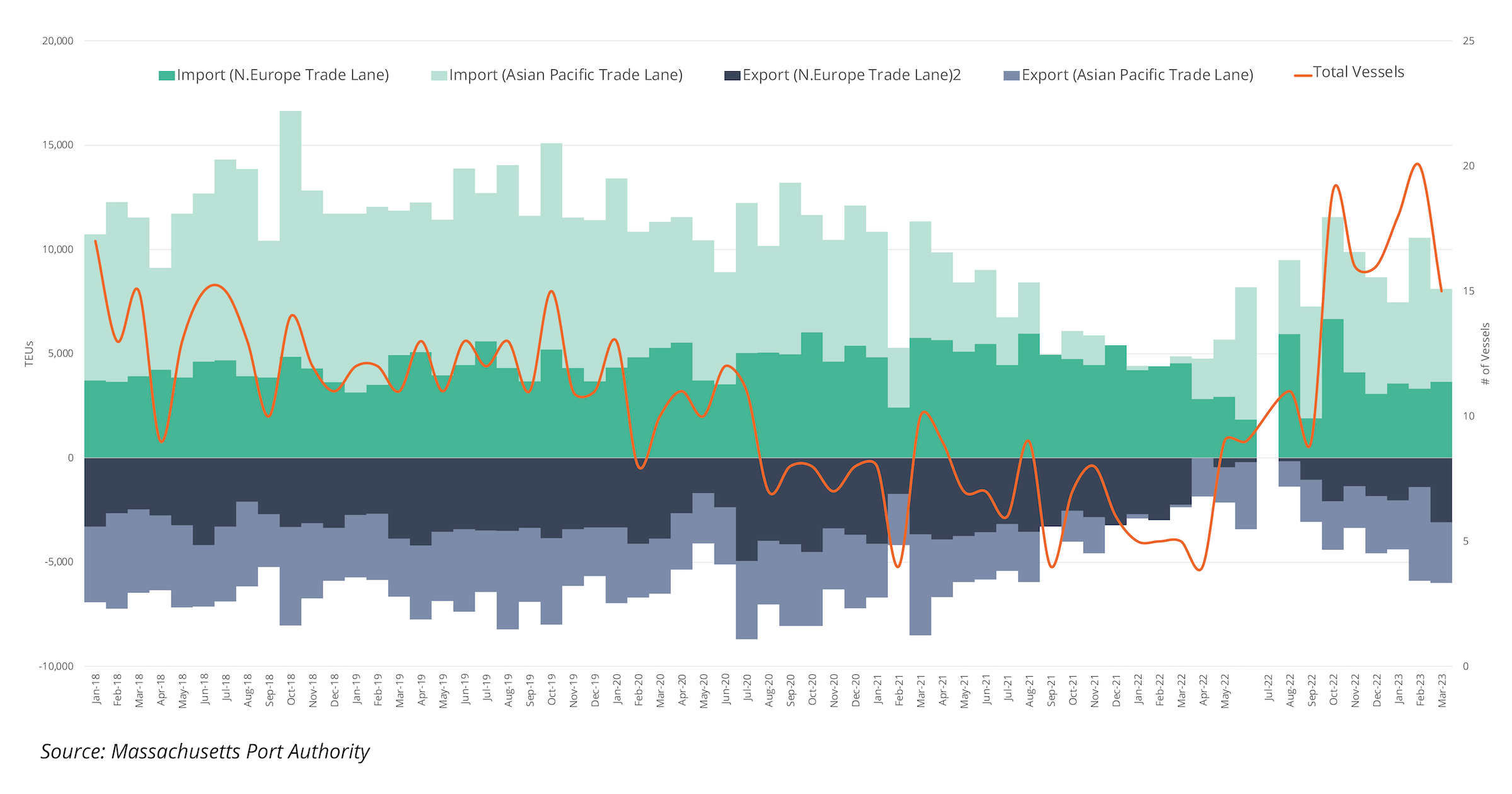 Imports and exports through Boston's port at Conley Terminal is on the rise with an increasing number of vessels coming from the Asian Pacific Trade Lane, making their way through the Panama Canal to east coast ports.
A $350 million harbor dredging project spearheaded by the U.S. Army Corps of Engineer (USACE) and sponsored by the Commonwealth, MassPort, and commercial stakeholders, continues to increase the capacity of New England's largest port.
TEU (twenty-foot container equivalents) volumes are expected to increase through the remainder of the year as the capacity of Boston's port increases and more ships are routed to Boston.
Additional resources
Get market intel