Industrial development demands are shifting in Jacksonville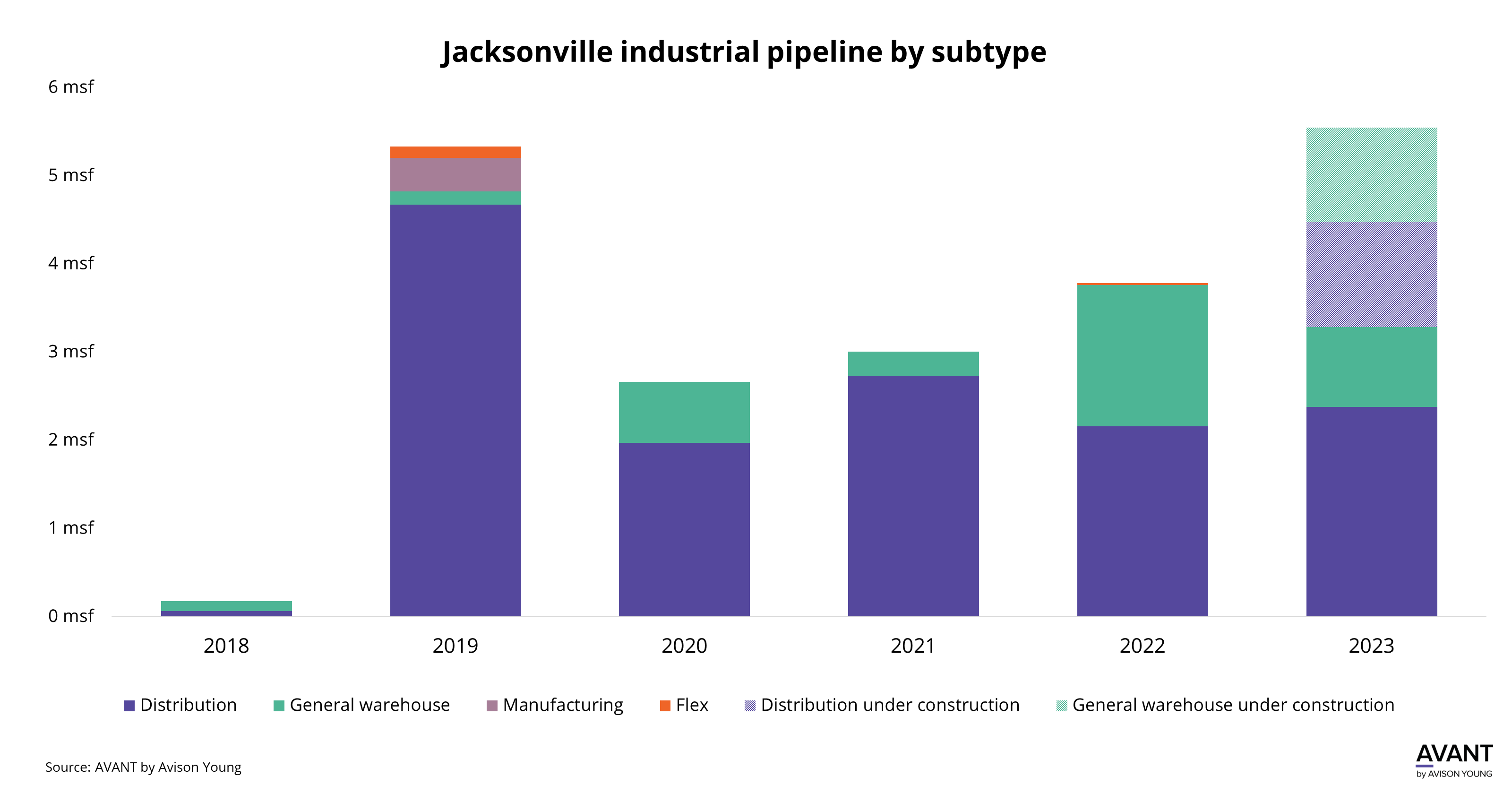 In Jacksonville, developers are undergoing a transition of their building types, shifting away from a predominant emphasis on distribution-style facilities to a greater adoption of general warehouse facilities. Distribution facilities made up 88% or more of the development pipeline in the period between 2019 and 2021; however, over the past two years, the volume has decreased to consisting of 61% of the total pipeline activity.
The demand for general warehouse space has experienced robust growth since the onset of the pandemic, increasing by 12% from 2022, with a total development pipeline of 1.9 million square feet expected to deliver by the end of 2023.
August 22, 2023
Additional resources
Get market intel