Investment activity in Jacksonville follows national trend with significant decline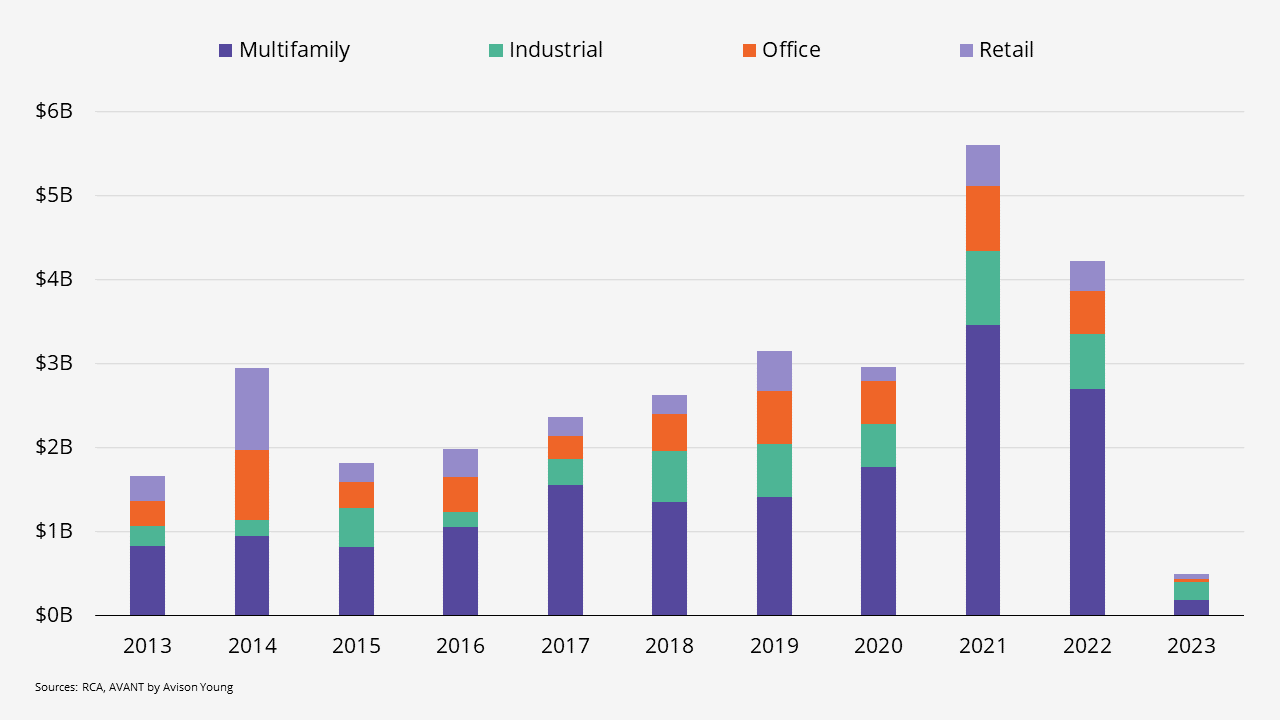 Following the national trend, Jacksonville has experienced a notable decline in investment activity due to factors such as rising interest rates, capital availability, and the expansion of cap rates.
Amid economic uncertainty, investors are redirecting their capital from traditionally strong-performing assets like office buildings to more resilient options such as industrial and multifamily properties.
With the midpoint of 2023 approaching, multifamily and industrial assets dominate Jacksonville's investment activity, amounting to 80% of the total volume. However, the year-to-date investment total stands at $491 million, representing only 11% of the total volume achieved in 2022.
June 5, 2023
Additional resources
Get market intel