Miami's office resiliency through economic cycles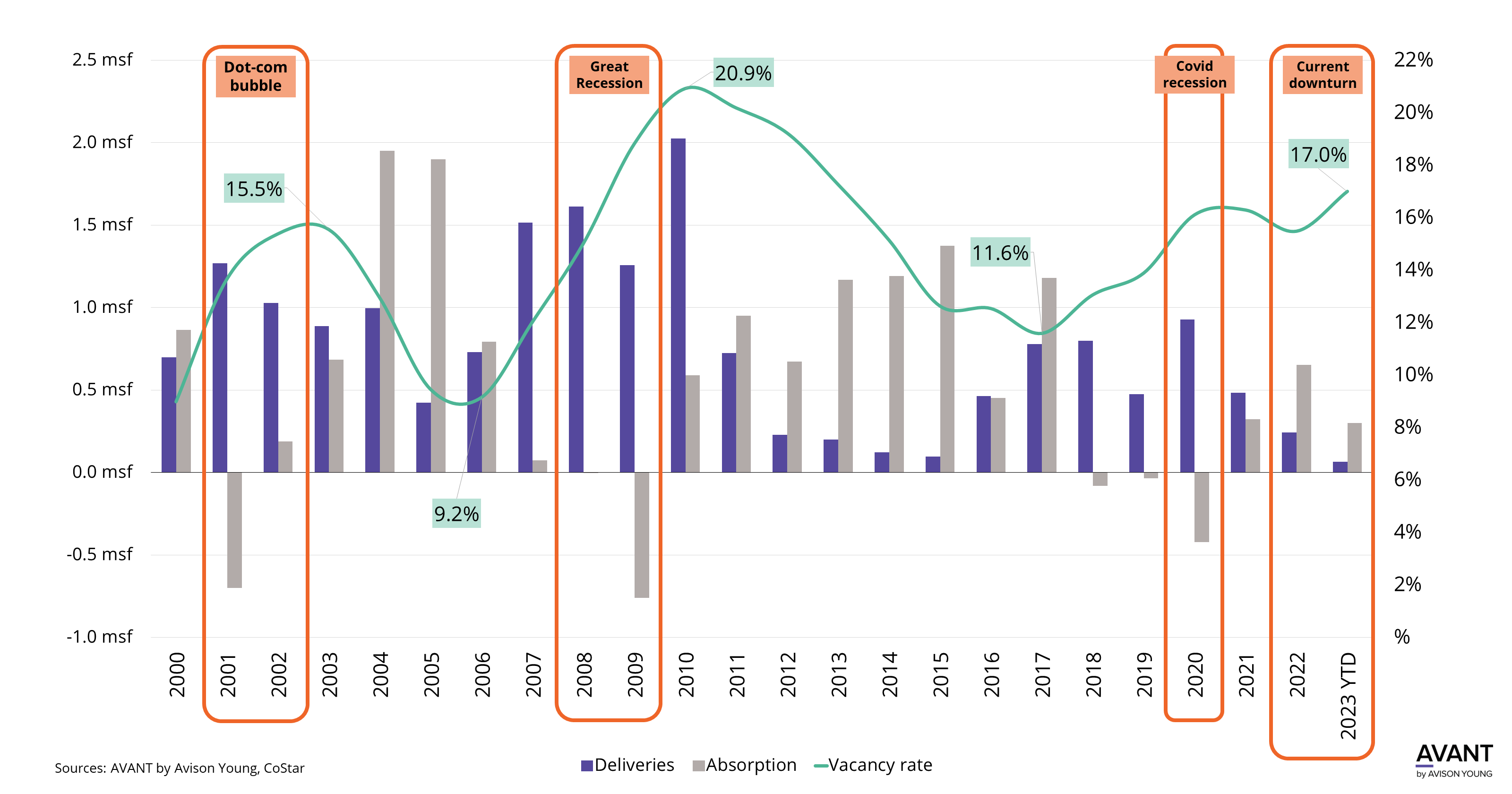 Miami's office sector has historically experienced periods of both prosperity and downturn. Nevertheless, it has demonstrated rapid recovery by efficiently absorbing strong tenant demand, evidenced by consecutive years of positive absorption and a concurrent decrease in vacancy rates.
Throughout the dot-com bubble and the Great Recession, the market fundamentals demonstrated a pattern in which new supply surpassed net absorption. But in the aftermath of each period, absorption rates surpassed new construction, which led to notable declines in vacancy levels, occasionally to a significant extent.
The current economic landscape is experiencing positive net absorption year to date, coupled with the anticipation of an additional million square feet in upcoming deliveries later in 2023. Meanwhile, vacancy rates maintain their upward trend, currently resting at 17%.
August 22, 2023
Additional resources
Get market intel