Miami's supply of small bay industrial buildings continues to dwindle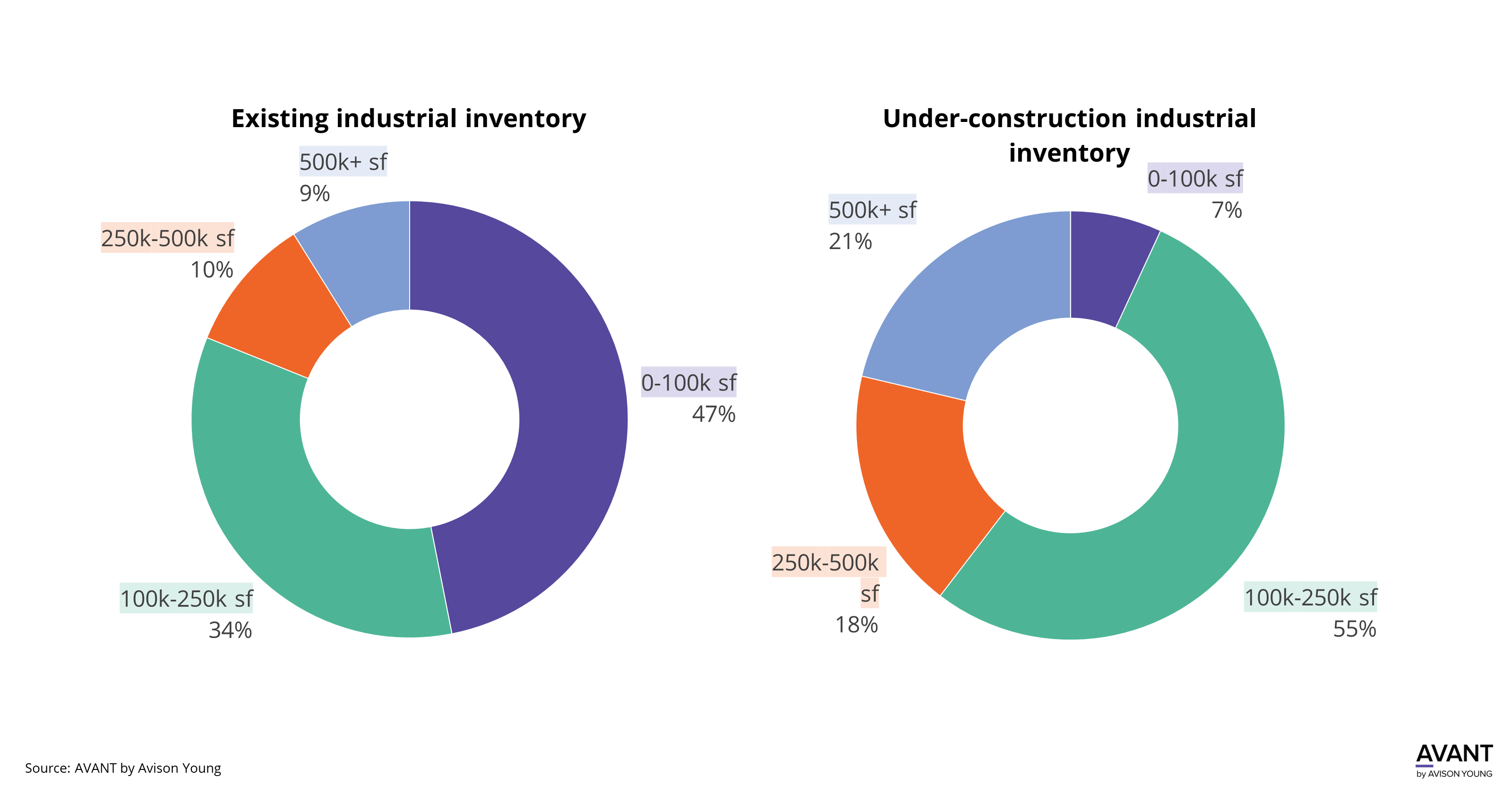 Small bay warehouses in South Florida are still in high demand. With a vacancy rate of only 2.4%, industrial rental rates have risen by 11% year to date, reaching slightly above $16 per square foot.
As of September 2023, there are merely seven buildings under construction in the Miami market that are less than 100,000 square feet in size. These buildings make up just 20% of the total number of properties under construction, illustrating the scarcity and high demand for these smaller buildings.
In contrast, mid-sized industrial spaces (100,000-250,000 square feet) take up 34% of Miami's existing industrial market, and carry a higher vacancy rate of 2.7%. Despite the slightly higher vacancy rate, mid-sized buildings account for 52% of new development underway.
Get market intel