Multifamily rent growth for class A surpasses class B rent growth as Raleigh-Durham's early career population booms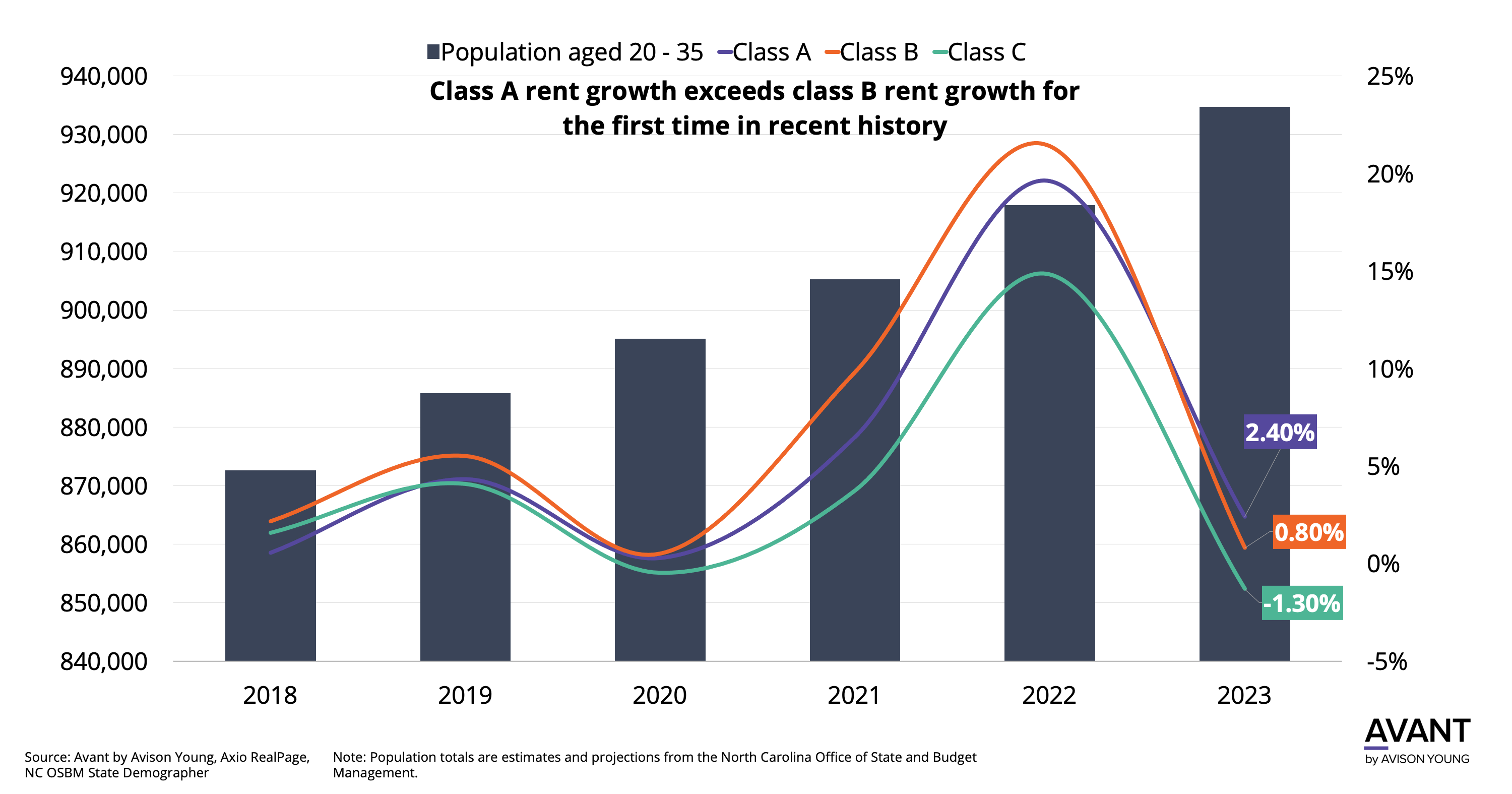 A significant increase in early career-aged population (age 20 – 35), known for commonly residing in apartment units, has caused multifamily rent growth in Raleigh-Durham to grow massively year-over-year for the past few years.
As multifamily supply continues to be delivered, overall rent growth has continued, yet at a slower pace in 2023 from the high of 2022. For the first time since 2018 Class A rent growth has surpassed Class B.
Tenants in Raleigh-Durham are willing to pay more for class A property than they have been previously, as availability continues to remain low across all property classes.
August 10, 2023
Additional resources
Get market intel