North Carolina class A industrial performance takes the lead in the southeast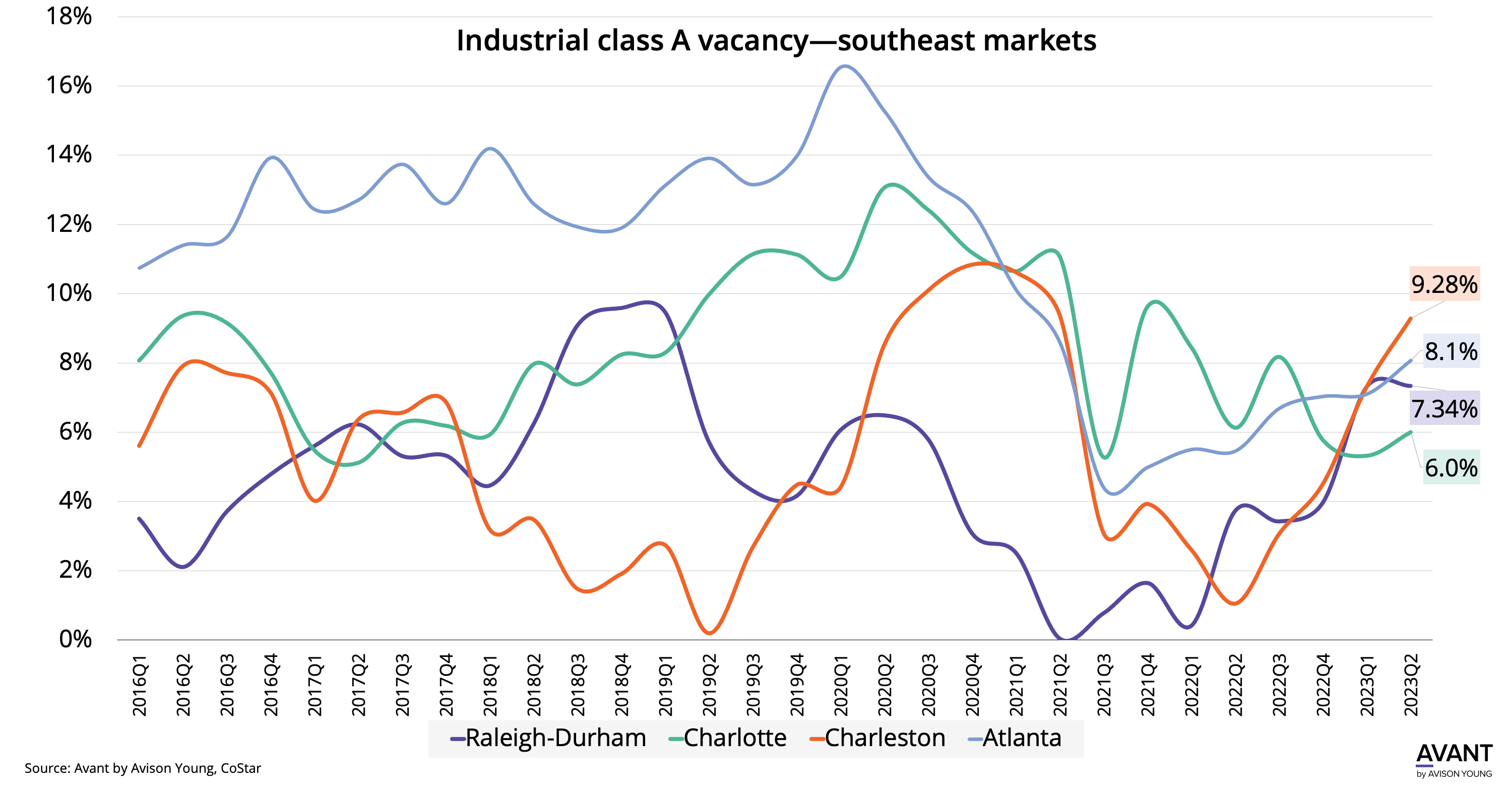 Southeastern industrial property has shown strength despite market conditions, and class A industrial property in North Carolina's major markets (Raleigh-Durham and Charlotte) have performed exceptionally well even when compared to other southeastern markets.
Charlotte Class A vacancy has fallen nearly 60% from the high of over 13% seen in 2020, while despite Raleigh-Durham's impressively low current vacancy number, the market has seen a rise in this metric overall in the past 2 years.
North Carolina markets are considered great for industrial business because the state has the lowest corporate tax rate in the country and its location in the center of the east coast is ideal.
September 26, 2023
Additional resources
Get market intel