Notable decreases in total job postings for both in-person and remote workers across Greater Philadelphia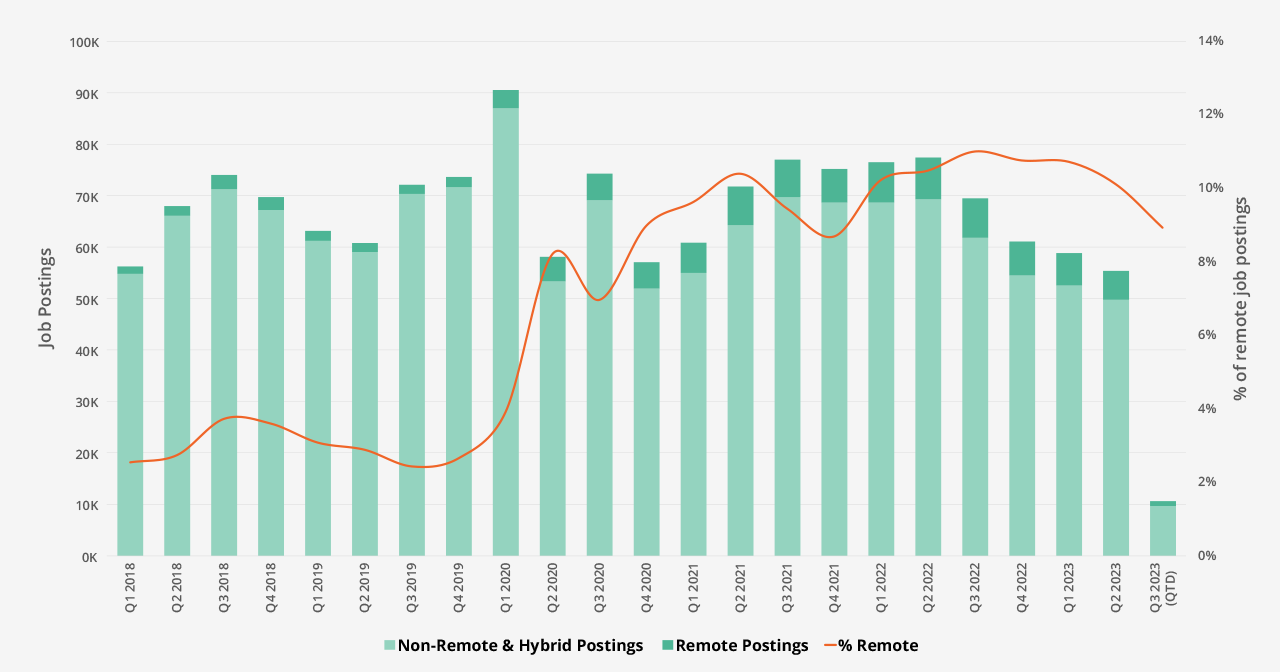 Total job postings (remote & non-remote/hybrid) by office using industries in the first half of 2023 across greater Philadelphia decreased 25.8% from 138.0K postings in H1' 2022 to 102.3K postings in H1' 2023.
Through the end of the second quarter 2023, total remote job postings by office using industries, have fallen 30% YoY, from 8.1K in Q2 2022 to 5.6K in Q2 2023.
This most recent slow down can be generally attributed to businesses continuing to enact cost containment measures, this can potentially lead to firms to decide to "right size" their spaces in order to become more efficient and cost effective than before.
July 28, 2023
Additional resources
Get market intel