Savannah port volumes slow down in 2023 as consumer spending softens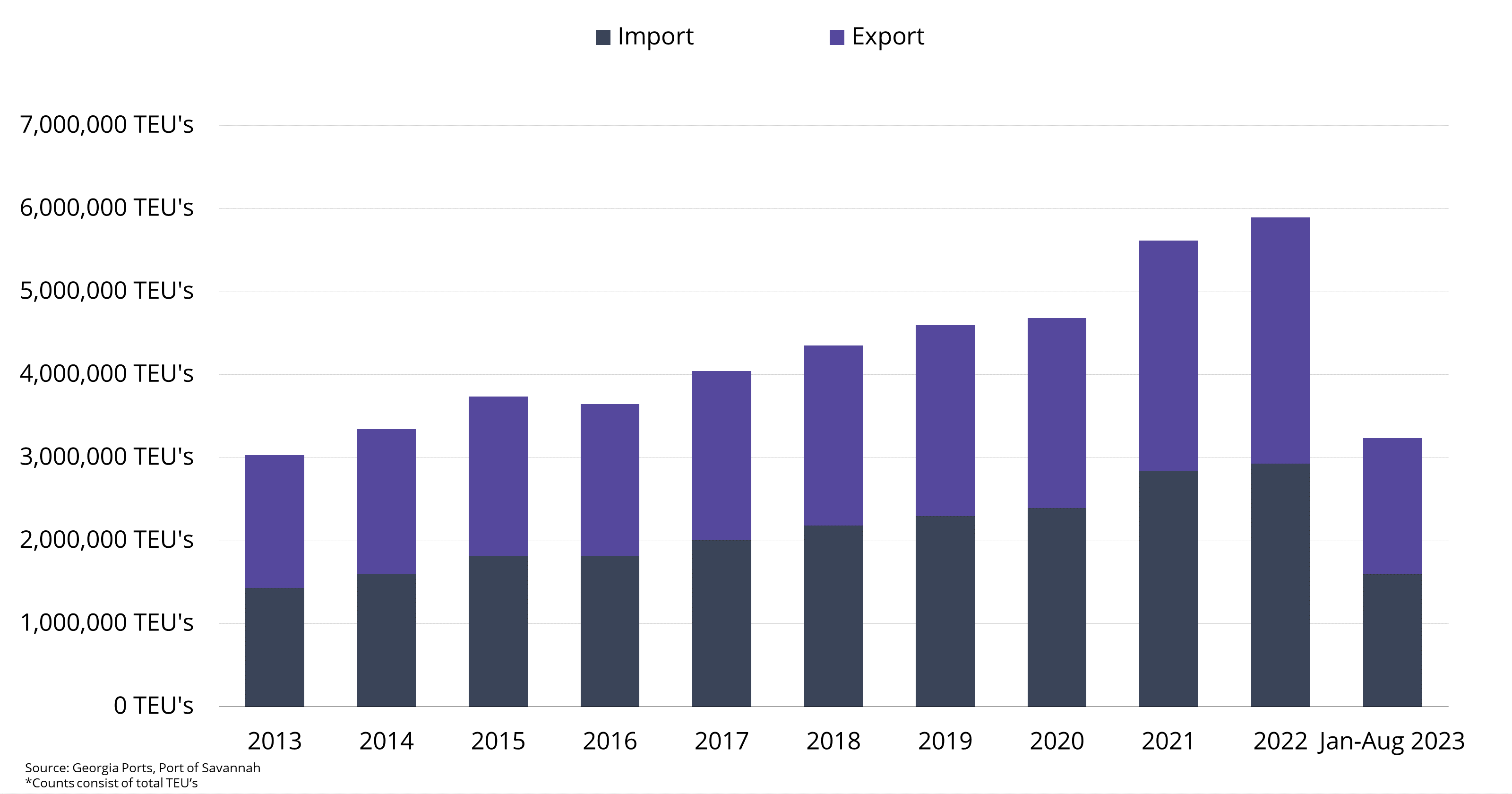 – Port volumes appear to have come down from the peak that stemmed from the Covid-19 pandemic. Consumer spending levels were at an all time high, and businesses adopted a just-in-case approach, overstocking inventories in preparation of any further disruptions.
– In 2023, as consumers have become more cautious, spending has decreased, and companies no longer need to follow a just-in-case approach. This is having an impact on warehouse and distribution leasing in the Atlanta Market as companies no longer need additional space to house excess inventory.
– Year-over-year port activity has decreased over 19% in TEUs. Industrial vacancy has increased 31.6% year-over-year and when broken down by building square feet, spaces over 50,000 sf accounted for the full 5% of vacant space reported in Q3.
November 6, 2023
Additional resources
Get market intel