South Carolina ports forecasted to rebound in 2024 and bring positive activity to Charleston's industrial market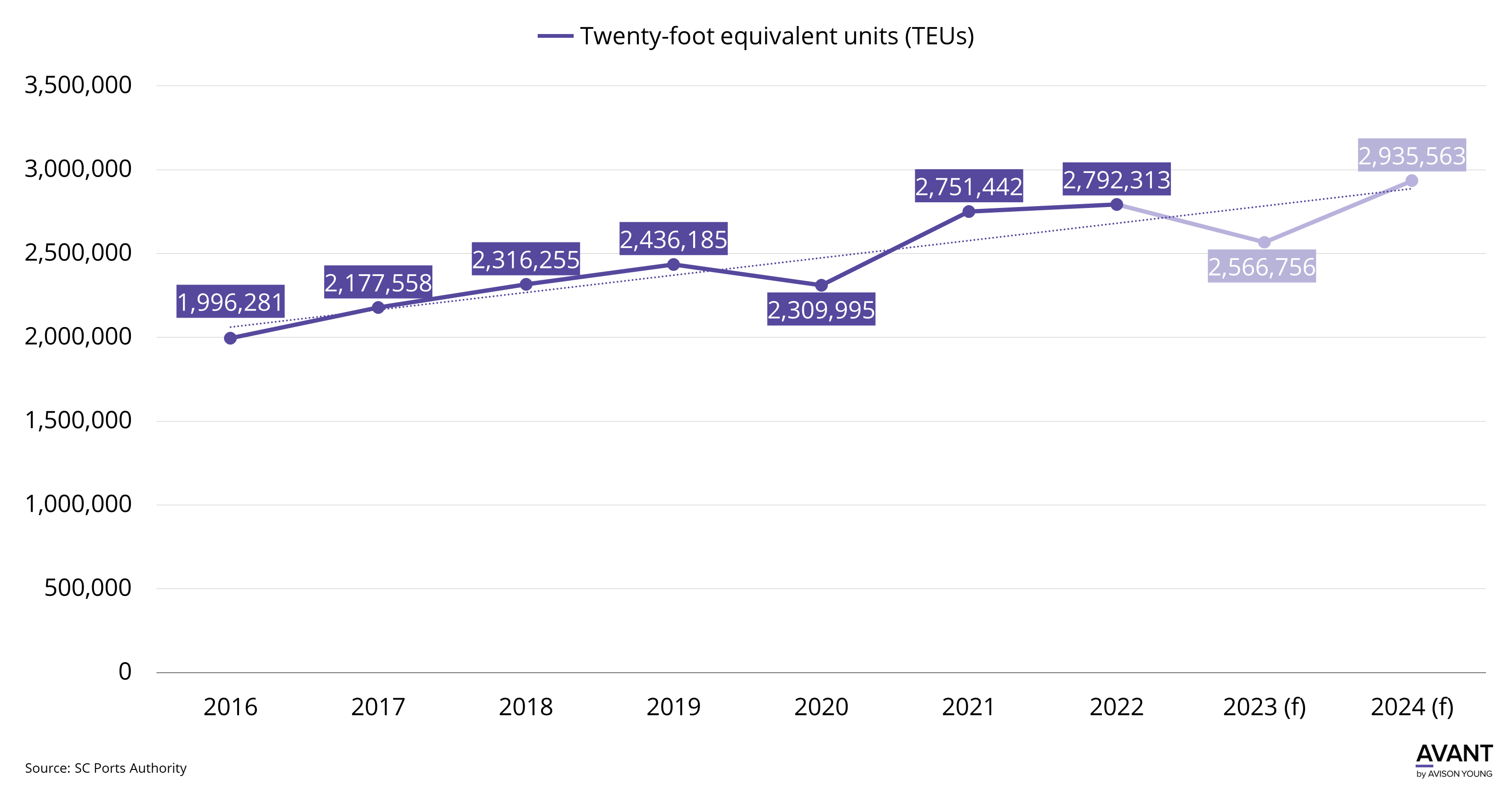 South Carolina's port activity is expected to decrease by 8.1% in twenty-foot equivalent units (TEUs) by the end of 2023. Why is port activity slowing for the first time since 2019? As consumers become more cost-cautious, personal consumption expenditures are increasing at a slower rate.
Fortunately, TEU inventory is anticipated to rebound in 2024 through a 14.4% increase. This increased activity should positively impact related industrial sectors in Charleston.
November 6, 2023
Additional resources
Get market intel