Tenant demand for smaller office space in Fort Lauderdale surges post pandemic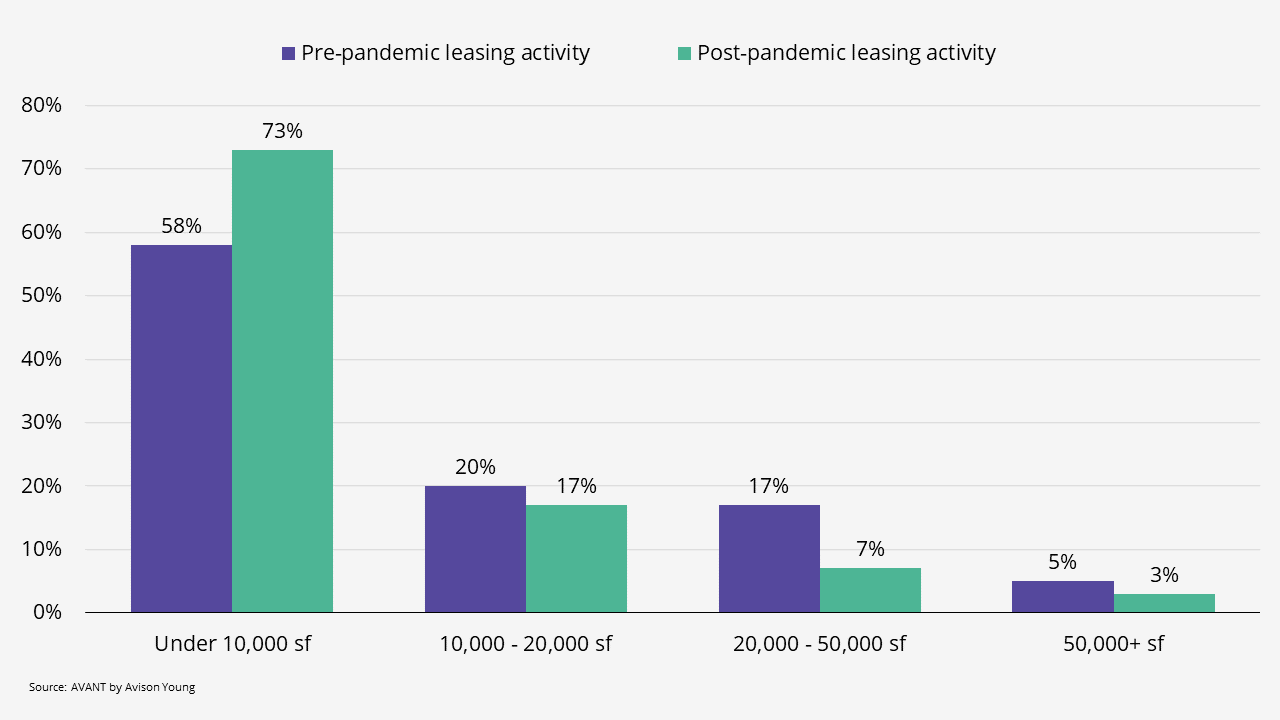 Since the beginning of the pandemic, there has been a notable 15% increase in the number of leases signed for office spaces measuring less than 10,000 square feet.
Among the industries that are downsizing their office footprints, the top sectors include banking, finance, insurance, and real estate, accounting for 32% of the downsizing activity post pandemic. Additionally, biotech, life science, pharma, and healthcare contribute to 14% of the downsizing, while law firms account for 12%.
Tenant demand for smaller move-in-ready spaces is rapidly increasing, rendering full floor availabilities obsolete.
June 2, 2023
Additional resources
Get market intel