The flight to quality continues in DFW but the newest office deliveries are taking more time to lease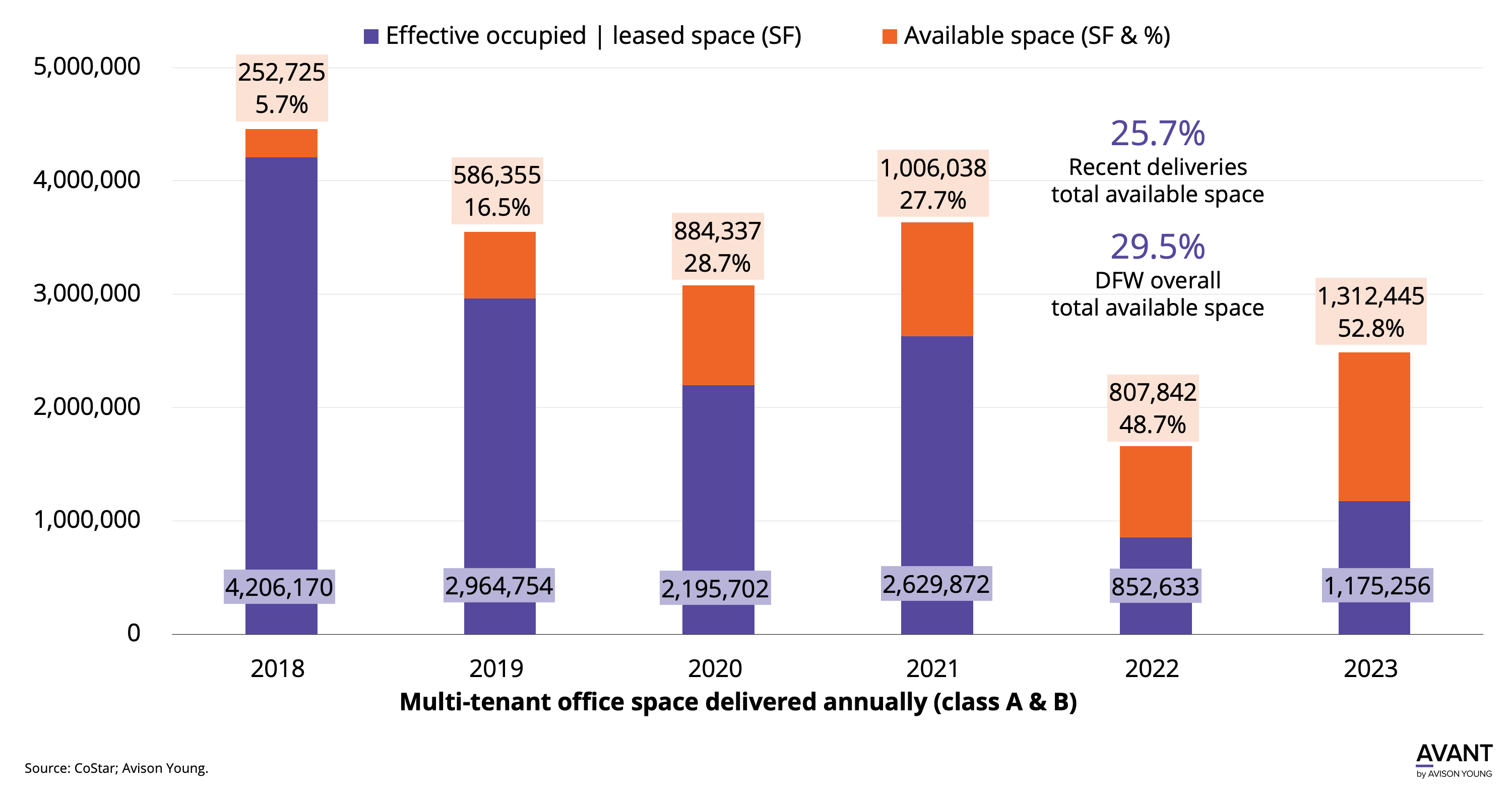 DFW likes to build. In almost every past economic cycle, developers continue to develop despite any impending slowdown, preferring to break ground "spec" or with almost no pre-leasing.
While not the most conservative approach, this strategy has worked because DFW's economy has seen faster than average rebounds, rapid job growth, and limited negative absorption. Those brave enough to build into the recession often won because they were positioned to capture the immediate rebound in leasing activity, often at above-average rents.
Since 2018, DFW has delivered 19 msf of office space — 25.7% of that space remains available, which is close to the region's 29.5% average.
Before the pandemic-related disruption, DFW's newest buildings typically had 5% to maybe 15% of space still to be leased shortly after completion. Assets delivered in 2018 and 2019 are performing close to those levels but properties delivered after that are taking notably longer to lease and have total availability of 28% to as much as 52%.
While tenant space needs have shifted, this attenuated lease-up is reflected in DFW's stubborn negative space absorption that is at a level not seen before—all while the area is experiencing extraordinarily robust office-using job gains.
September 14, 2023
Additional resources
Get market intel