The Greenville office environment evolves as new industries grow their presence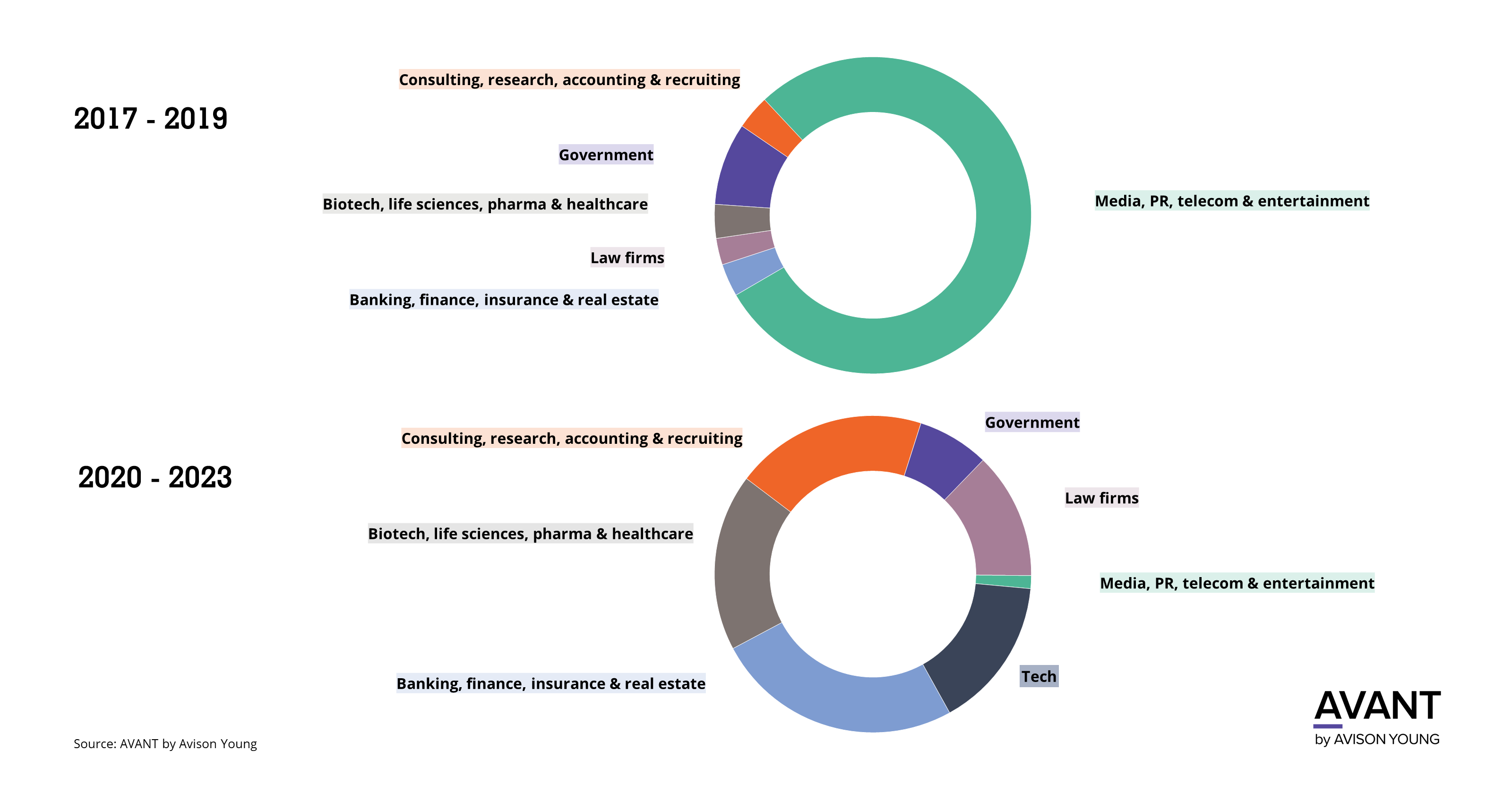 From 2017 to 2019, businesses in the media, PR, telecom, & entertainment industry had the largest average office leases in Greenville. Since that time, the industry has significantly altered its office footprint, with the average lease size decreasing by 99% from 2020 to 2023.
The banking, finance, insurance, & real estate sector now has a sizeable footprint in the Greenville office market, with the greatest average lease size of 10,810 square feet. Other industries that have increased their office presence include Consulting, Research, Accounting, & Recruiting and Biotech, Life Sciences, Pharma, & Healthcare.
August 4, 2023
Additional resources
Get market intel