Trophy office rents soar in West Palm Beach as an abundance of new inventory delivers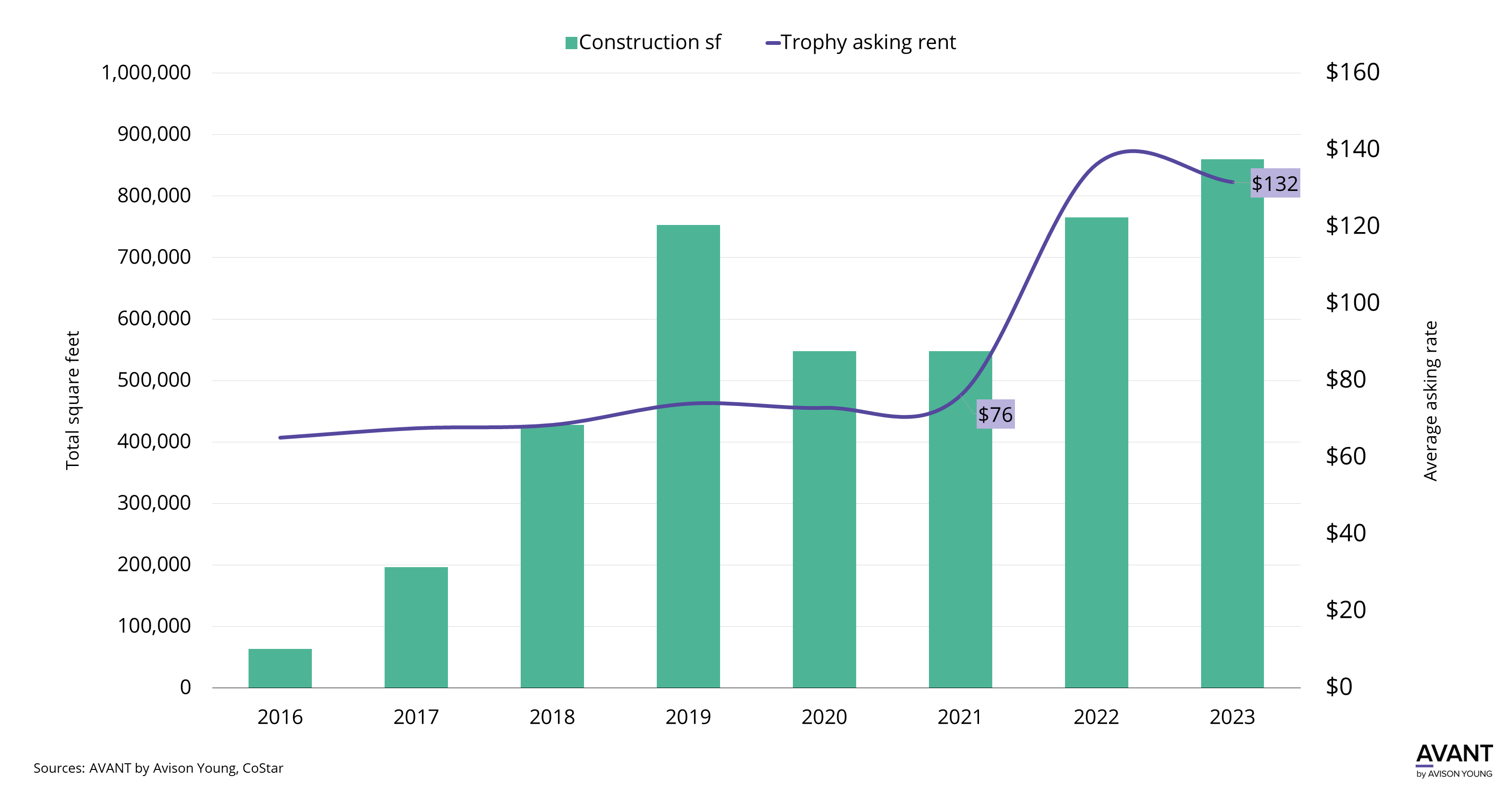 The allure of contemporary designs, advanced technology integration, and sustainable features in new office buildings has attracted leasing activity that has surged rents in trophy properties. Developers are seizing the opportunity to meet the demand for highly amenitized office spaces, delivering buildings that offer cutting-edge technology, and top-quality finishes as the flight-to-quality trend persists.
Despite the office market struggling nationwide, West Palm Beach's average trophy rents were at $131.60 per square foot midway through the third quarter of 2023 compared to $76.09 in 2021, driven by over 200,000 square feet of new office space added. Trophy rents are rising hand in hand with the number of inventory under construction in the market. The average asking rents for trophy properties in West Palm Beach have experienced a notable increase of 72.92% since 2021.
August 22, 2023
Additional resources
Get market intel