U.S. Law firms' share of leasing reaches highest level since 2010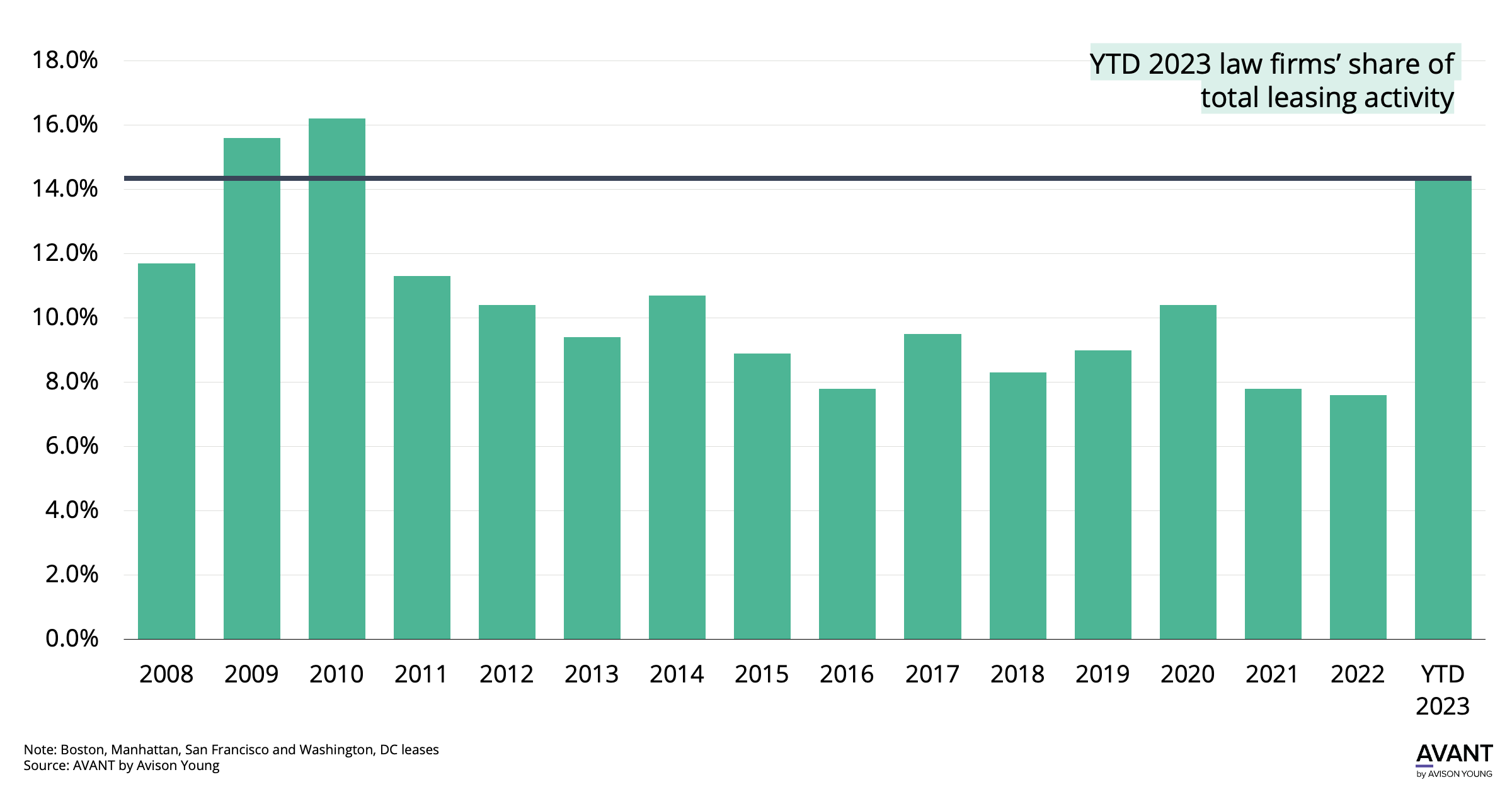 In major U.S. office markets, law firms tend to increase market activity when perceived to have the greatest leverage—a trend visible in the years following the Great Financial Crisis (2009-2010).
Greater leverage for tenants implies better deals due to struggling market conditions, creating room in negotiations for historically large concession packages.
This year so far, law firms have accounted for 14.3% of leasing activity, which is slightly below what was seen in 2009 (15.6%) and 2010 (16.2%).
Get market intel