West Coast cities see the largest increase in life science related funding compared to pre-COVID levels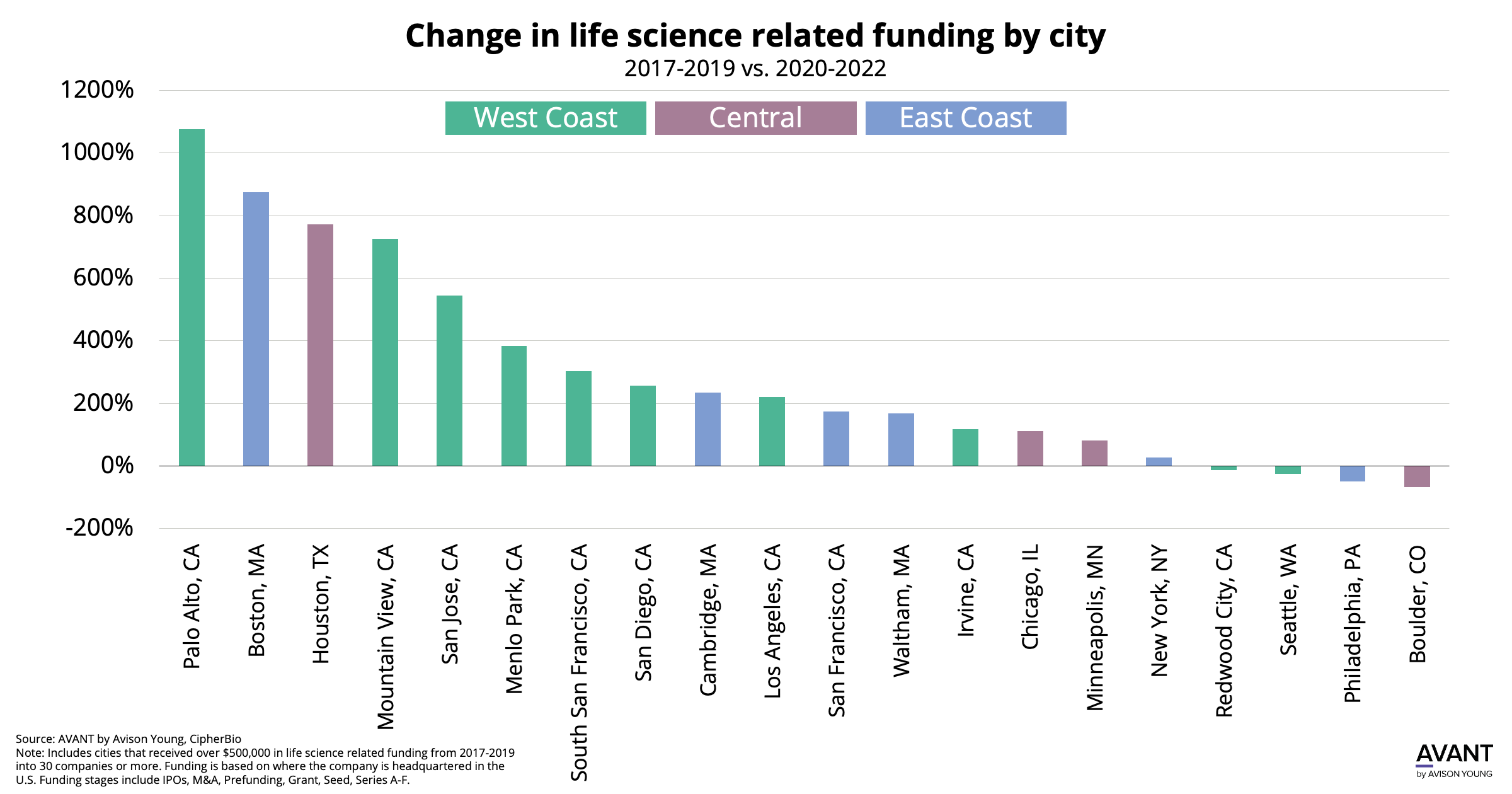 When comparing funding into life science related sectors such as biotech, medical devices, diagnostics, and AI/digital health, cities across the West Coast have seen the largest increase when comparing the three years before the onset of the pandemic versus the three years after.
While Cambridge, Boston, San Francisco and San Diego remain the largest recipients of funding year-over-year since 2017, Palo Alto, Houston, Mountain View and San Jose have seen the largest increases in funding since the start of 2020 to year-end 2022.
Life science related funding has historically served as a demand indicator for lab, biomanufacturing, and the supportive office space needed to house non-research and development functions.
Get market intel