Despite slowing in the first half of the year, select Life Science job postings remain above pre-COVID levels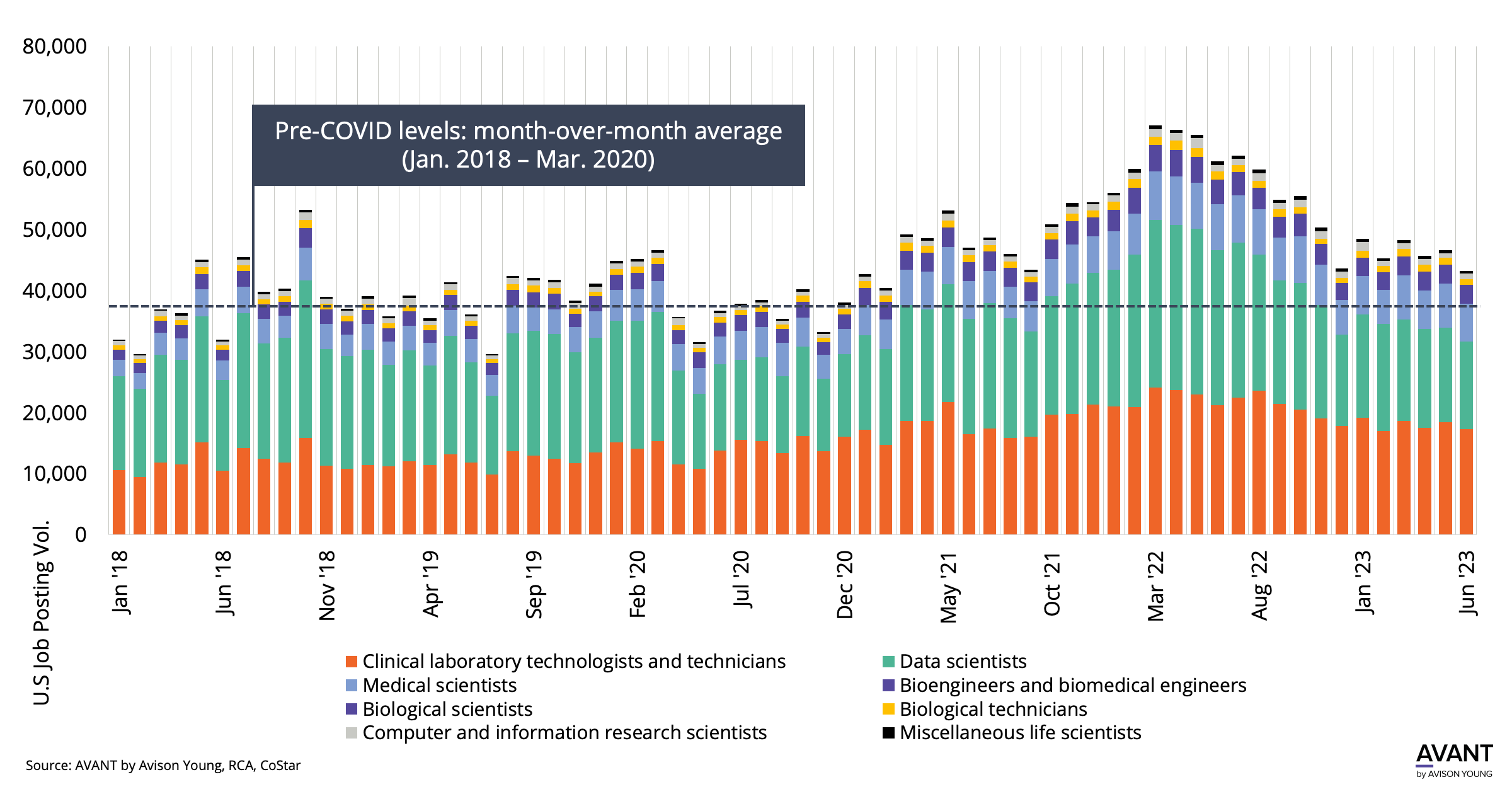 -Monthly job posting volume related to life science occupations across the United States slowed down in the first half of 2023, decreasing 26% compared to the first half of 2022.

-However, posting volume remains higher on average compared to pre-COVID posting volume, indicating that highly-skilled life science labor is still in demand across educational institutions, non-profits, and commercial companies.

-Most notably, clinical and laboratory technicians account for the largest segment of postings by occupation which is exclusive for the life sciences. Conversely, the second largest occupation volume is derived from data scientists which is not exclusive to life sciences – tapped by other sectors such as technology and financial/business services.
August 1, 2023
Additional resources
Get market intel