West Palm Beach's industrial leasing activity continues its steady momentum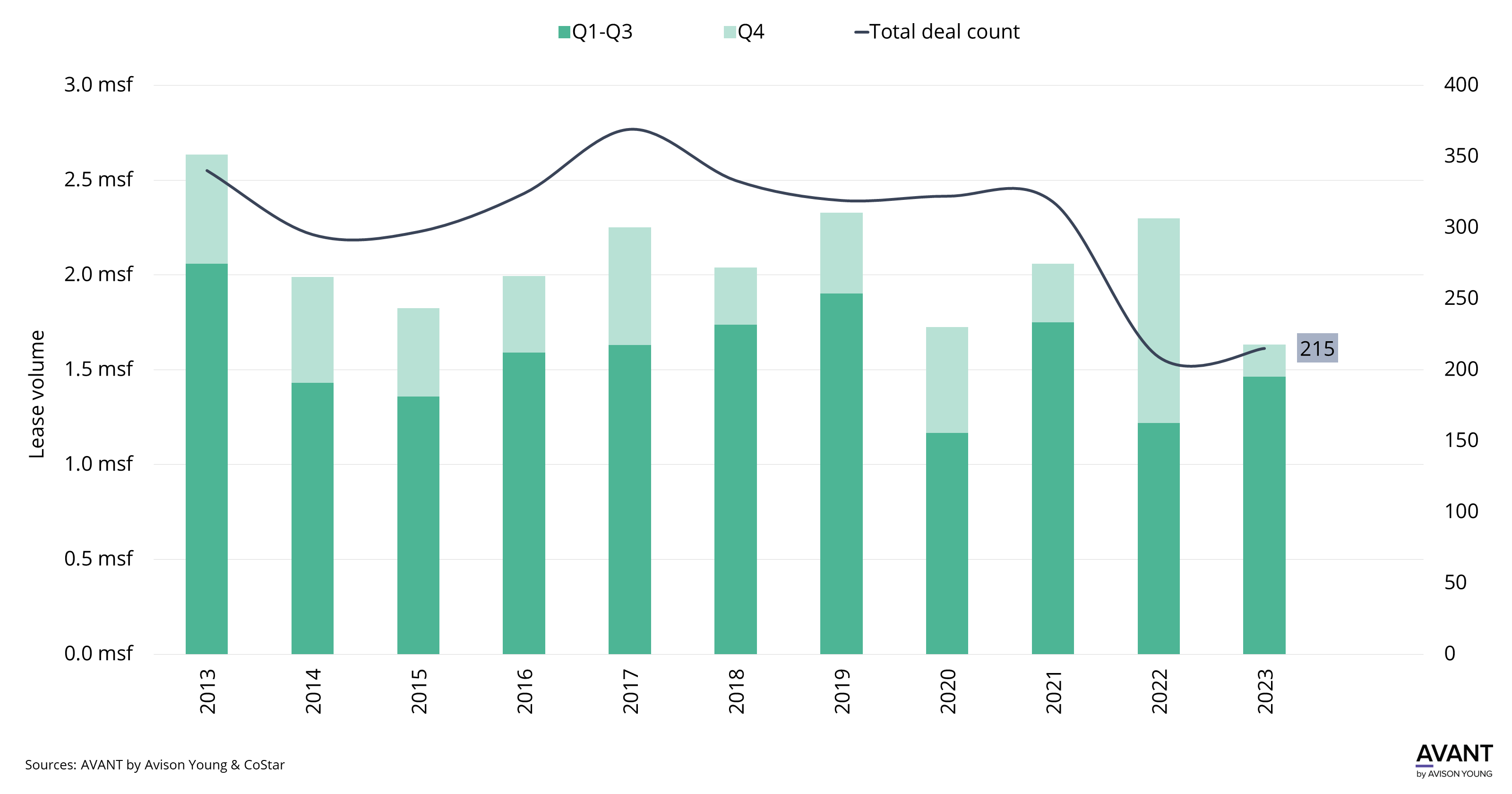 The industrial real estate market in West Palm Beach is poised for another robust year of leasing activity in 2024. It has demonstrated favorable leasing trends, such as an 8.1% year-over-year rise in asking rates, a low 4.9% vacancy rate, and over 400,000 square feet of positive absorption. Additionally, nearly 1.6 million square feet have been leased through the third quarter.
In terms of overall deal activity, there have been 215 industrial and flex leases executed in the market year to date. This represents a substantial increase compared to 2022's annual total of 202 leases. It's worth noting that the average lease size has slightly decreased, averaging 7,700 square feet in 2023.
Despite economic challenges, such as elevated interest rates and reduced investment sales activity, leasing volume in West Palm Beach remains strong. It aligns with the 10-year first through third quarter average of 1.5 million square feet, underscoring the market's resilience and its robust recovery since 2020.
November 9, 2023
Additional resources
Get market intel