West Palm Beach's office tenant demand shifts post pandemic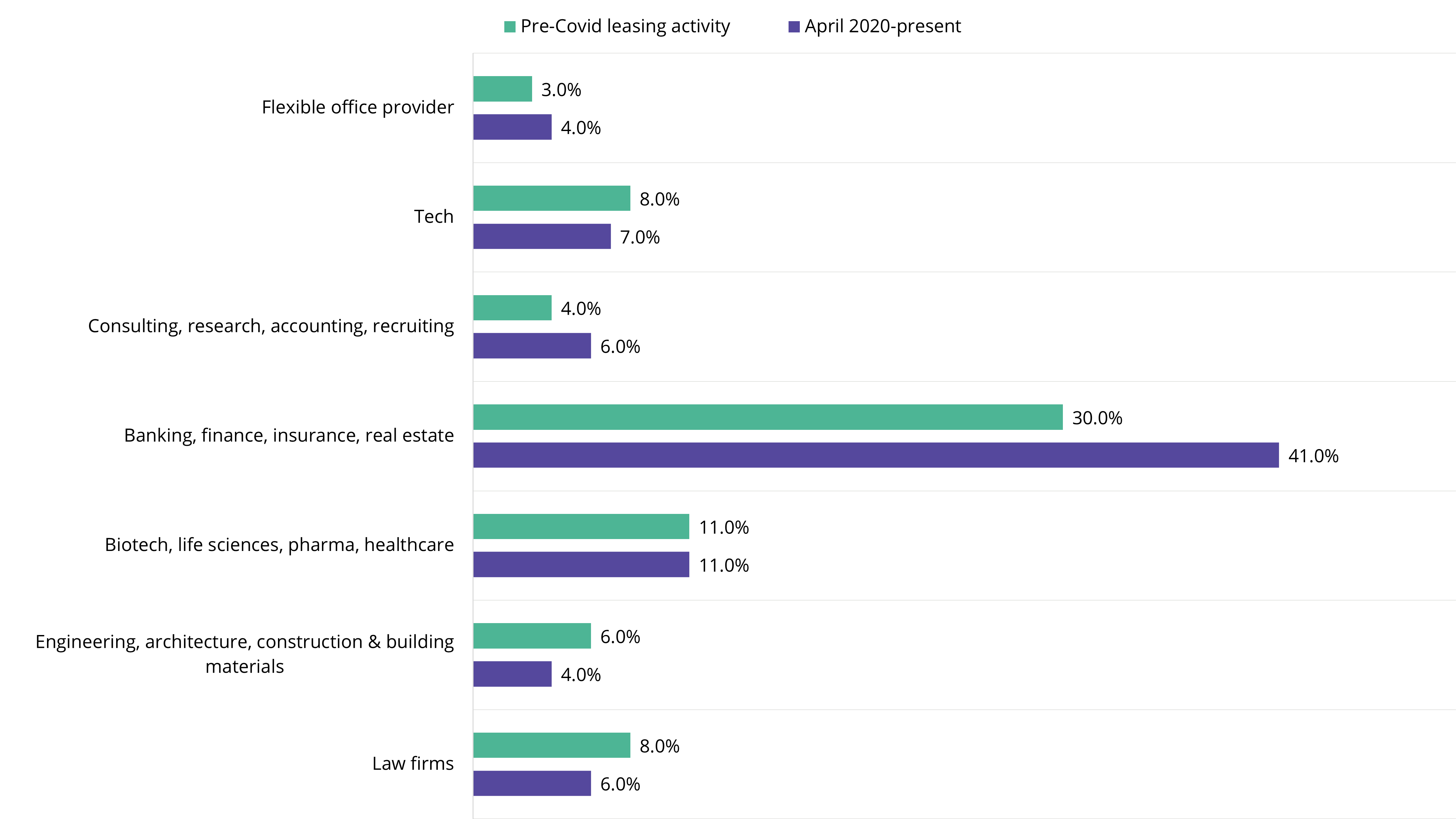 The West Palm Beach office market has experienced shifts in leasing trends due to the pandemic re-shaping physical office demand for users.
Banking, finance, insurance and real estate saw an 11% increase in leases signed post-pandemic.
Companies' return-to-office plans are varying by industry type and the necessity of being onsite. Consulting, research, accounting, recruiting, and flexible office providers are top industries for leasing demand increases.
Additional resources
Get market intel