What do large block availabilities look like across Fort Lauderdale's submarkets?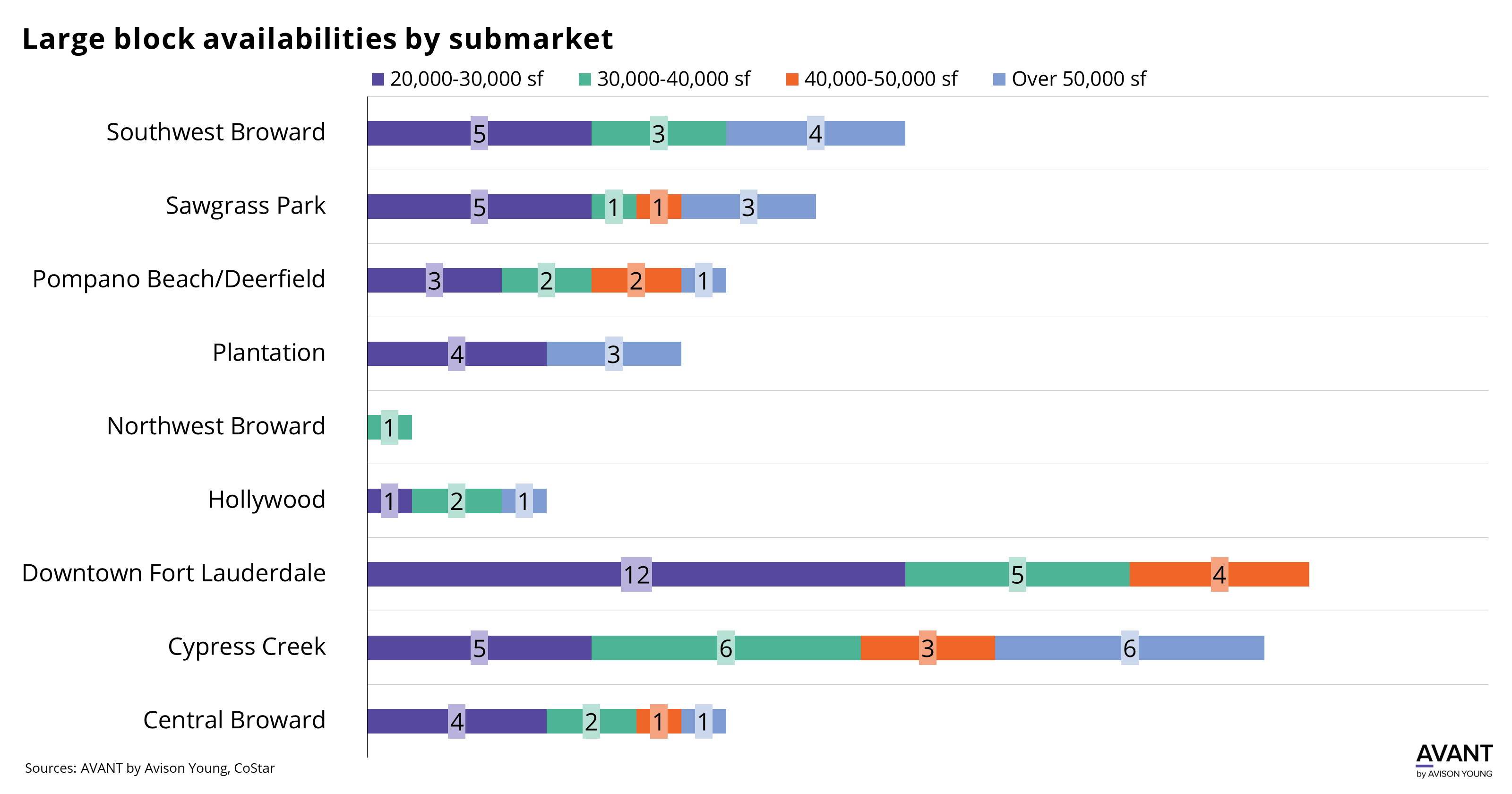 In the Fort Lauderdale market, there are 93 total large block availabilities over 20,000 square feet, and 25% of them are found in urban office buildings.
In the downtown Fort Lauderdale submarket, a substantial number of large block availabilities exist, totaling 23 spaces. Nevertheless, it represents the second-largest submarket in terms of leasing volume, reflecting the concentration of tenant demand in the urban core and the emphasis on a live, work, play lifestyle.
In suburban submarkets, there are 19 large block availabilities exceeding 50,000 square feet, while the downtown submarket lacks such large spaces. Additionally, there's a wave of increased supply with 2.1 million square feet of leases over 20,000 square feet expiring by the end of 2025. This is expected to increase the supply, potentially leading to a softening of rental rates due to increased competition.
November 8, 2023
Additional resources
Get market intel