Who is seeking top-tier office space in Miami post pandemic?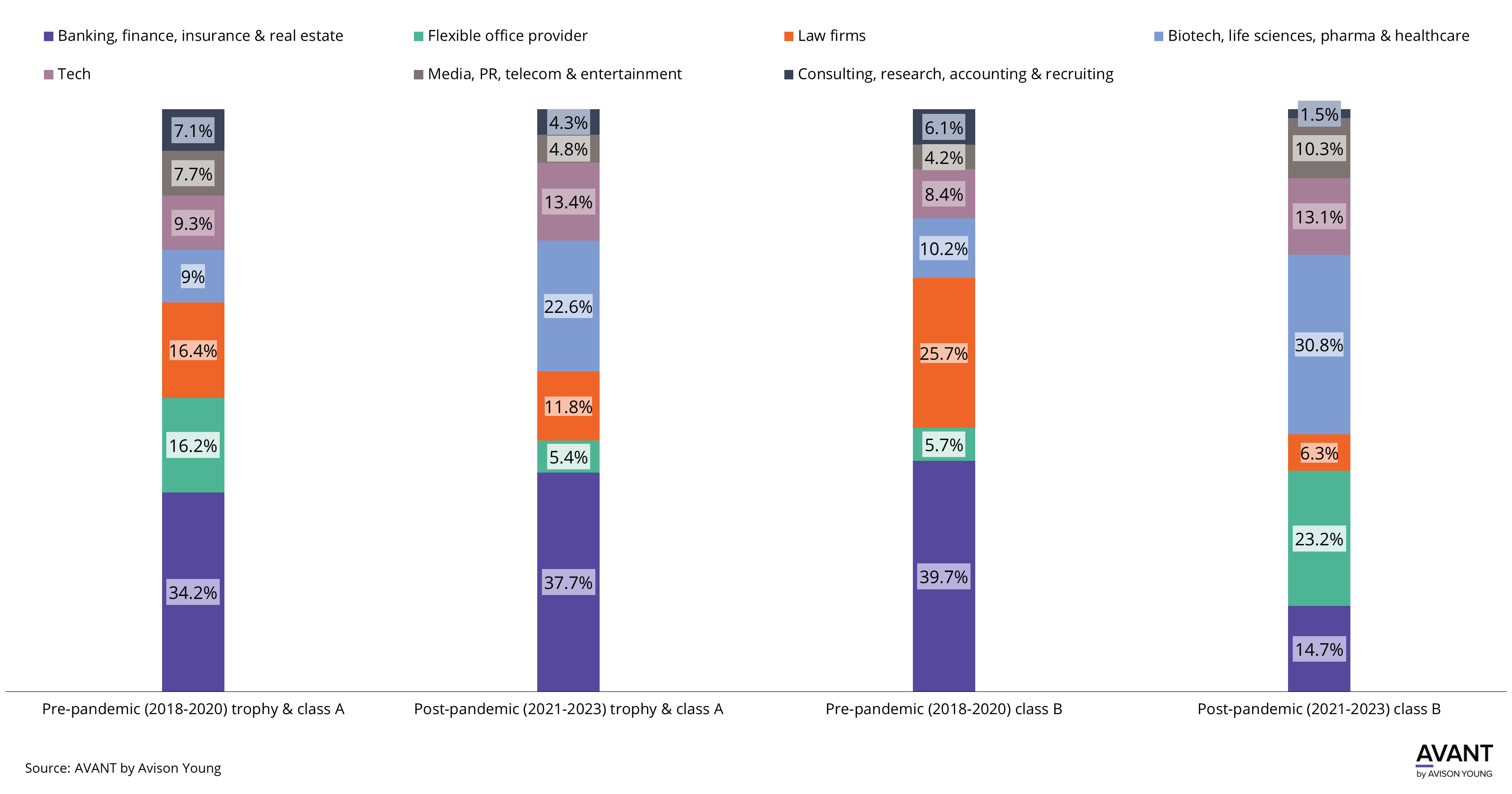 It's no surprise hybrid work is here to stay and has disrupted tenant demand for physical office space across every market. Miami is no exception to this trend with tenant demands in the market shifting based on industry sector.
The most significant industry shift came from the banking, finance, real estate and insurance industry, which decreased its leasing activity in class B buildings by 25% and increased its volume in class A and trophy buildings by 3.5%, highlighting the flight-to-quality trend as tenants took advantage of premium office space at discounted sublease rates.
Flexible office providers increased their interest in class B buildings, accounting for 23.2% of the total market share, which is a 17.5% increase since the pandemic. With asking rates increasing 44.9% since the fourth quarter of 2018, class B buildings became a popular economic alternative for office providers seeking larger spaces.
November 9, 2023
Additional resources
Get market intel