COVID-19 Impacts on Real Estate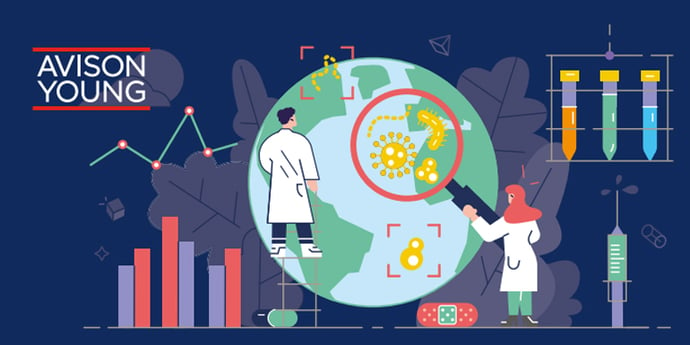 March 3, 2020
AVISON YOUNG BRIEFING NOTE | 03 MARCH 2020
Executive Summary
COVID-19 is resulting in very real human, social and economic impacts. Historically, reduced population mobility during epidemics has had a greater economic impact than the illness itself.
Economic activity is highly globalized in nature – disruptions in business activity will have a ripple effect that will slow economic growth in the short-term, but a degree of bounce back is likely, albeit unevenly distributed.
Commercial real estate will see secondary impacts from reduced economic activity and temporary "wait-and-see" disruptions as elevated uncertainty and risk will cause some businesses to delay investment or expansion plans.
Demand for real estate investments remains high, with multiple sources of capital active in the market. The scope of any market impacts will depend on how the disease evolves, but cross-border investment in particular is likely to slow in the short term.
Longer term, the changes that businesses and individuals will implement during the crisis will accelerate some trends already evident in the market, including deglobalisation of supply chains and a shift towards online retail and flexible working practices in the service sector.