News Item - Atlanta
Avison Young's U.S. Capital Markets Group Sells Two Office Buildings Totaling 80,000 SF in Johns Creek, GA for $10M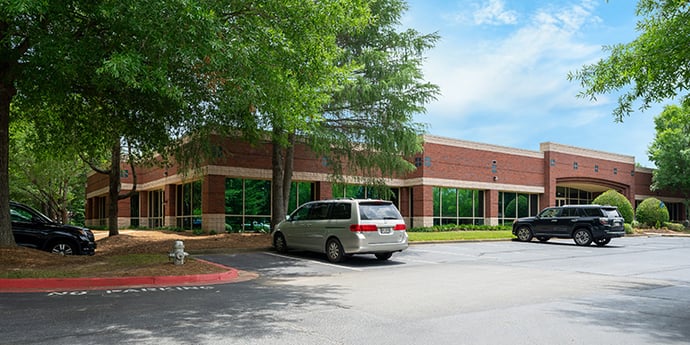 April 17, 2020
Casey Keitchen - Metro Atlanta CEO
Friday, April 17th, 2020
Casey Keitchen, Avison Young's principal and leader of the Atlanta Capital Markets Group, represented the seller, Research Renaissance, LLC, in the recently closed sale of a single story office portfolio located at 5000 and 5050 Research Court in the North Fulton submarket of Johns Creek, Georgia. The two office buildings totaled 80,000 square feet and sold to a locally based private investment, Crossgate Partners, LLC for $10,025,000 million or $128/sf as a part of a 1031 exchange.

The seller purchased the single-story office buildings in 2008 at the beginning of the last real estate down cycle. The seller stabilized the tenant mix and increased occupancy over the past years with a mix of professional and medical-related tenants, including a range of therapists, a dialysis clinic, insurance companies, technology companies and more that service the thriving Johns Creek micro-market.

"Casey did an outstanding job navigating various challenges and overcoming obstacles, during the height of a global pandemic, while still managing to get this deal closed at the agreed upon price," said the seller.

"There's been a great deal of speculation around the negative impact that COVID-19 will have on the commercial real estate industry," said Keitchen. "However, having just completed this transaction at the height of the pandemic, and having others under contract and moving forward, I'm confident that commercial real estate deals will continue to transact, albeit at a slower pace in the near term. Previous sales volumes will not come back until the debt markets can figure out how to price deals, and people feel safe going back to the office in some capacity. In the near term, it will take some creative brokers, motivated sellers, and more than likely cash buyers to get a deal done," he added.

Avison Young's Capital Markets group offers comprehensive real estate transaction services to a global client base. A trusted advisor to real estate owners and operators for more than 30 years, Avison Young sources investment opportunities and provides investment sales execution for clients throughout Canada, the U.S., Mexico, Europe and Asia.