Avison Young negotiates two office leases totaling more than 9,200 sf in Monrovia, CA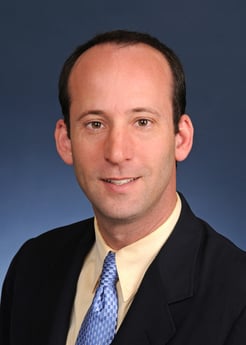 15 Mar 2019
Los Angeles — Avison Young, the world's fastest-growing commercial real estate services firm, announced today that it has negotiated two new office leases totaling more than 9,200 square feet (sf) at 222 East Huntington Drive in Monrovia, CA.
The leases include a 4,970-sf build-to-suit lease for Reach Autism Therapies and a 4,240-sf lease for law firm McClaugherty & Associates.
Avison Young Principal Andrew Berk and Principal and Managing Director Mark Evanoff, who are both based in the company's Los Angeles North office, represented the landlord, Arcadia, CA-based Positive Investments. Berk and Evanoff also represented McClaugherty & Associates. Cushman & Wakefield represented Reach Autism Therapies.
Reach Autism Therapies signed a 7.5-year lease in February 2019 and recently moved its dozen employees into its built-out office space. McClaugherty & Associates, a civil litigation law firm, signed a seven-year lease and intends to move in its five attorneys and support staff within the next few months. The law firm was previously located in less than 4,000 sf of space in Arcadia.
"As we were touring McClaugherty & Associates through potential space in the surrounding communities, we highlighted not only the exceptional physical appeal and attributes of our client's asset, but also the local hands-on ownership and its ability to deliver a professionally maintained building," comments Berk. "The space also offered brand-new build-to-suit premises that will be both beautifully built and within budget guidelines for both the landlord and the tenant. We were able to capitalize and utilize most of the second-generation buildout while bringing some key value-add tenant improvements into the existing buildout."
The 222 East Huntington Drive building is a two-story 122,000-sf glass wrapped flex/office building located at the intersection between the western San Gabriel Valley and the Tri Cities of Pasadena, Burbank and Glendale. Originally built in 1988 and fully renovated in 2017, the property features beautiful landscaping, abundant 4/1000 parking, large facing windows on all sides, column-free large open floor plates, 24-hour availability and prime building signage. Other tenants in the building include Safeway Insurance, Children's Oncology Group, the California Teachers Union and the California Department of Alcoholic Beverage Control offices.
Lacy Studios Office Available Video
For further information/comment/photos:
• Darcie Giacchetto, Places Public Relations: 949.278.6224