News Item - Ocala
Florida office market report (Q2 2021)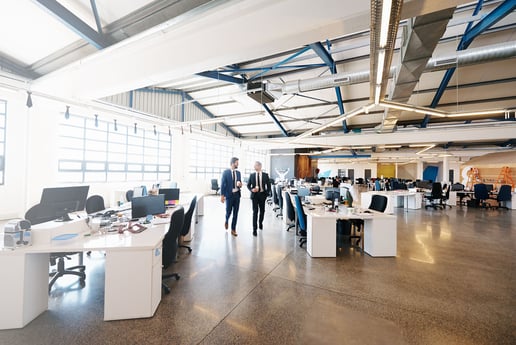 August 17, 2021
Florida's strong employment base, pro-business environment, deep talent pool, enviable quality of life, and expansive growth in the tech, health, and finance sectors continue to attract the kind of strong in-migration that resulted in the state winning an extra seat in the U.S. House of Representatives. While the pandemic has had a considerable effect on Florida's population, its effect on the business economy was lessened (compared to markets like New York and California) as the state has been largely open for the last few quarters, enabling the business base to return to work and begin to move deals forward.
Office leasing demand is incrementally rising across the state as tenants that postponed their long-term occupancy strategies re-enter the market, as indicated by tour activity and increasing term lengths in negotiated deals. The availability of tech talent and labor is expected to continue to impact business decisions in the state, even as office leasing demand from larger users—particularly from out-of-market tenants—persists.
While the Orlando area was hit harder than most due in part to the hospitality sector's impact on the local economy, Tampa remains strong with steady activity taking place. South Florida continues to benefit from net in-migration of tech and finance talent from the Northeast, and Miami and West Palm Beach have seen a spike in new-to-market tenants in the fintech, tech, private wealth and financial-related industries. Also notable is that the Jacksonville market has recorded net gains in office-using employment since the beginning of the pandemic.
The impact of sublease space is slowly lessening but it still totals 4.1 million square feet, and some blocks placed on the market early in the pandemic by proactive landlords were opportunistic in nature and have either been leased or taken back by occupiers.
There are currently 27 office buildings under construction totaling 4.5 million sf, equivalent to 1.9% of Florida's total existing office inventory. The Miami office market has the greatest concentration of new development, with 5 buildings underway in the Biscayne Corridor alone, and the most significant project under construction is the highly anticipated 830 Brickell Plaza building in the Brickell submarket.
Florida office investment activity has also been robust, totaling $3.4 billion since the beginning of 2020. There has been an increase in both the number of deals being brought to market and the corresponding investment interest, however a considerable delta remains between the two as too many investors are chasing too few deals.
Click here to download the Q2 2021 Florida Office Market Report.