News - Orange County
Avison Young brings 1375 Dove Street in Newport Beach to 100% occupancy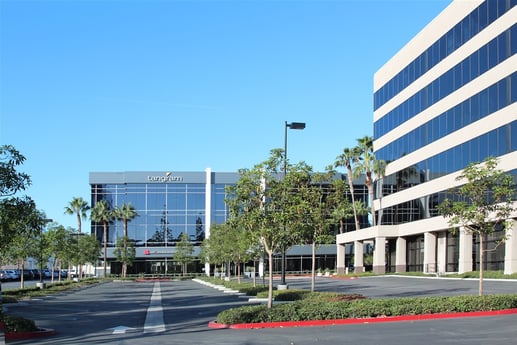 October 31, 2022
Irvine, Calif. – Avison Young announced today it has brought 1375 Dove Street in Newport Beach to full occupancy on behalf of the ownership. The last remaining 5,270-square-foot (sf) office space has been leased to a professional service industry firm.
Avison Young's Oliver Fleener, a Senior Vice President in the firm's Irvine office represented the landlord, a subsidiary of Far West Industries. Fleener, a 25-year commercial real estate veteran, recently joined Avison Young after it acquired a portion of Madison Marquette in October 2022.
The two-story 23,495-sf office building at 1375 Dove Street sits atop a ground-floor parking garage and was constructed in 2009. The lease brings one of the two buildings at the project back to 100% occupancy. The second asset within the office campus is 1401 Dove, a six-story 75,333-sf building currently has vacancy of 8.7% which is well below the market average of 13% for similar buildings in the area.
"The buildings' ownership is exceptionally proactive in accommodating tenant requirements and that has continued to attract a number of business categories including consulting firms, marketing agencies and luxury office furniture companies," Fleener said. "Far West Industries provided the new tenant move-in ready space featuring high-end finishes, and dramatic 17-foot-high glass windows and ceilings."
"There are a few smaller 'spec suites' available at 1401 Dove, with some already furnished. The good news is leasing interest and activity has increased over recent months, and we expect to see this building at full occupancy soon as well," Fleener added.
Fleener has worked with the ownership at 1375 Dove and 1401 Dove for more than 10 years and the project has had historically high occupancy.
Avison Young creates real economic, social and environmental value as a global real estate advisor, powered by people. As a private company, our
clients
collaborate with an empowered partner who is invested in their success. Our integrated talent realizes the full potential of real estate by using global intelligence platforms that provide clients with insights and advantage. Together, we can create healthy, productive workplaces for employees, cities that are centers for prosperity for their citizens, and built spaces and places that create a net benefit to the economy, the environment and the community.
Avison Young is a 2022 winner of the Canada's Best Managed Companies Platinum Club designation, having retained its Best Managed designation for 12 consecutive years.
www.avisonyoung.com
Follow Avison Young
Twitter (News)
│
Twitter (Deals)
│
Blog
│
LinkedIn
│
YouTube
│
Instagram
F
o
r
more
i
nfo
r
ma
t
i
o
n
:
Media Contact:
Darcie Giacchetto
, Media
Relations Specialist – Southwest: +1.949.278.6224
Business Development:
Oliver Fleener
, Senior Vice President: +1.949.484.9068