DFW's industrial pipeline— matching demand for new space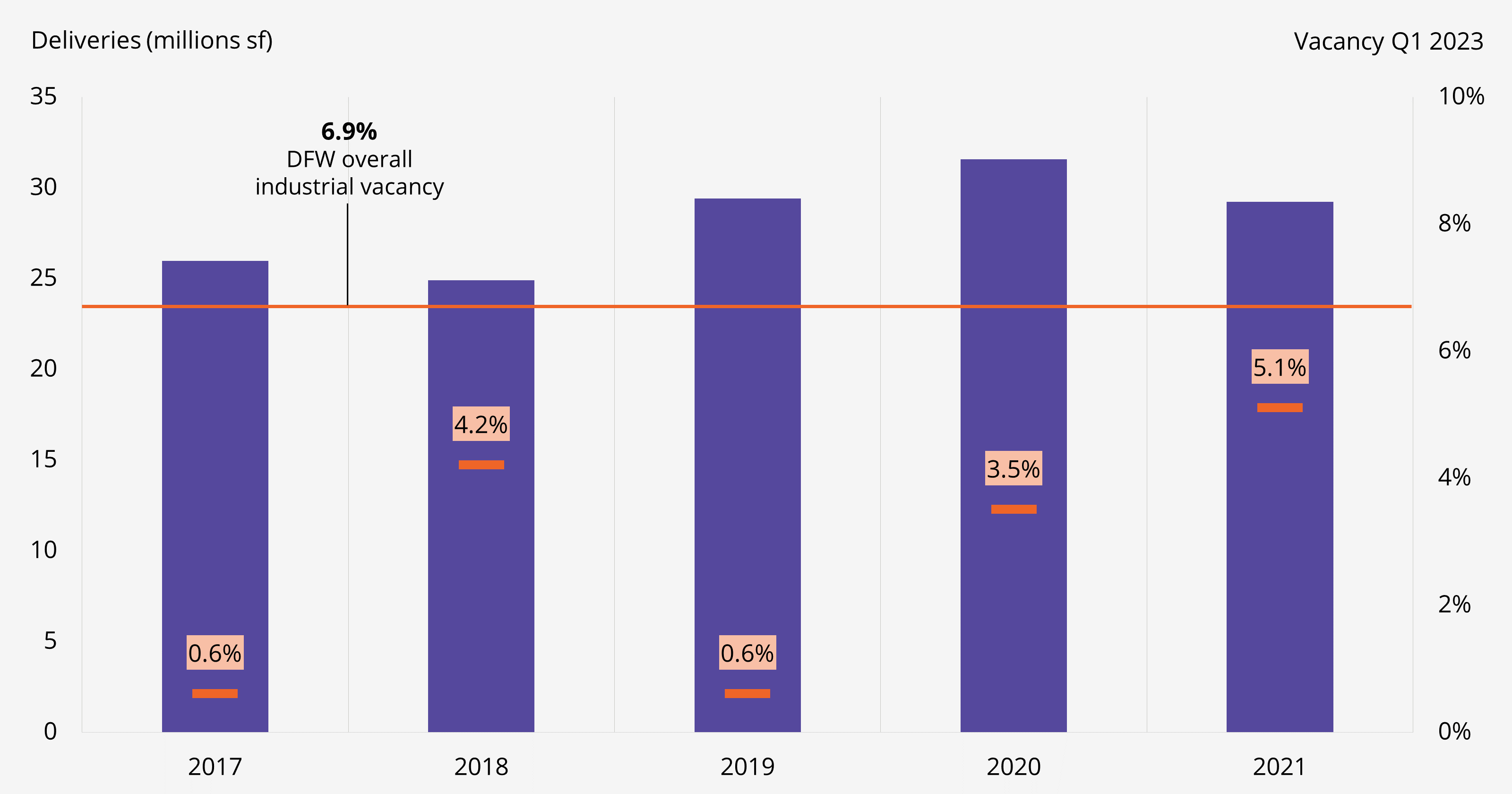 The question of "overbuilding" frequently comes up given DFW's significant development pipeline.
While more than 140 msf was delivered between 2017 and 2021, lease-up has been very strong.
Currently, vacancy in these newer properties is running just 2.8%, which is well below the region's already historically low 6.9% average.
2022 deliveries totaled 40 msf. Since most properties in DFW are delivered as "spec", these new offerings are still in initial lease-up.
As of Q1 2023, these developments have met with good demand and are only 33% vacant.
Get market intel