How have Miami's office job postings changed since before the pandemic?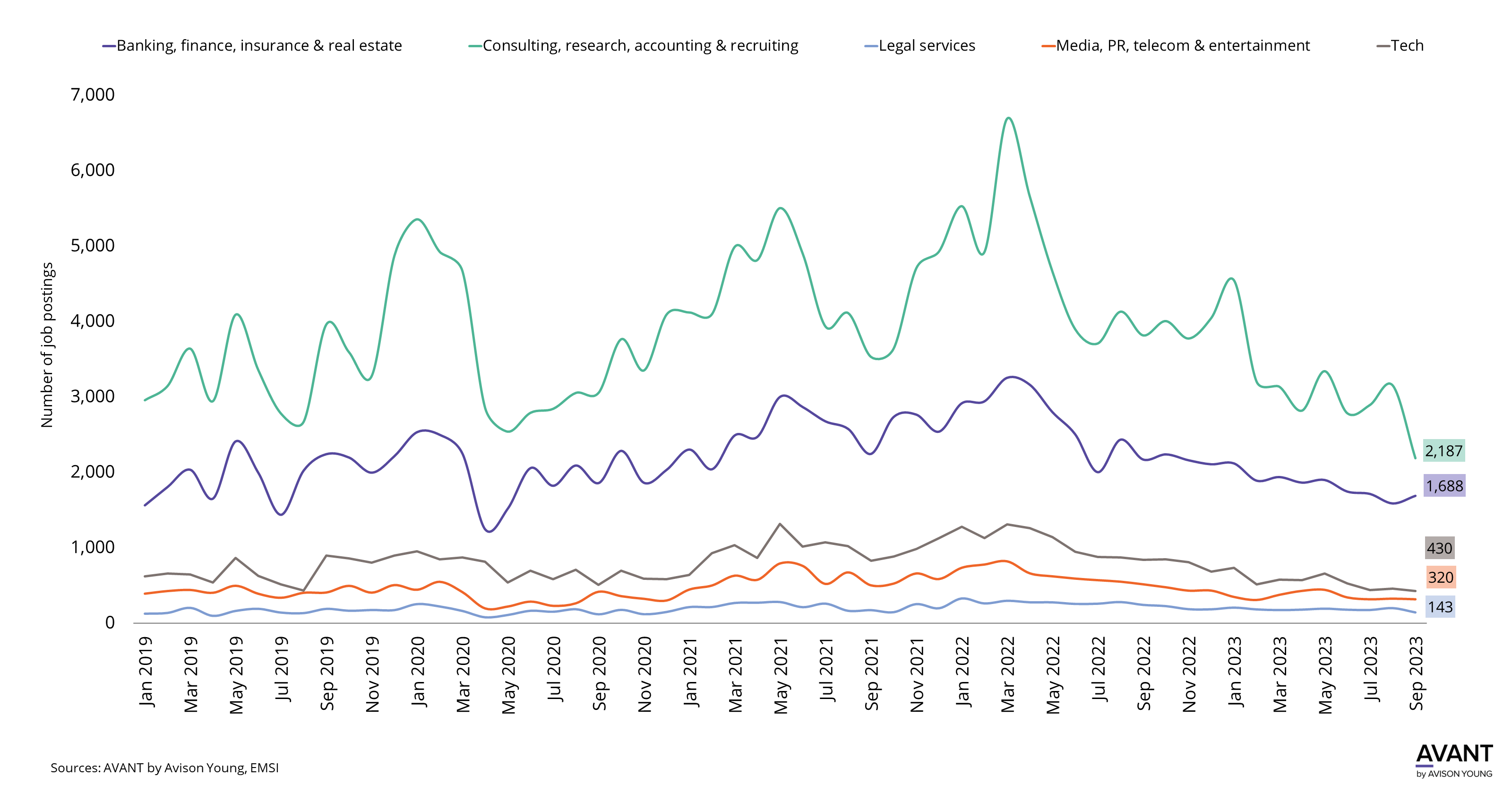 As of the end of September, Miami had 2,187 office-based job postings in the consulting, research, accounting, and recruiting sector—a decrease from the peak of 6,689 in March 2022. Overall office job postings as of the same time were 9.3% lower than pre-pandemic levels in the third quarter of 2019.
The economic slowdown has led to a dramatic drop in hiring efforts as companies seek cost-saving measures. The banking, finance, insurance & real estate sector experienced a 22.1% year-over-year decline in job postings but remains 8.1% higher than pre-pandemic levels in 2019.
Economic headwinds are also causing venture capital funding to decline significantly across all industry sectors. The tech sector saw a drastic drop of 78% in funding compared to 2022, resulting in a 48.9% decrease in job postings during that same time frame.
October 23, 2023
Additional resources
Get market intel