Miami's capital markets experience strong investor activity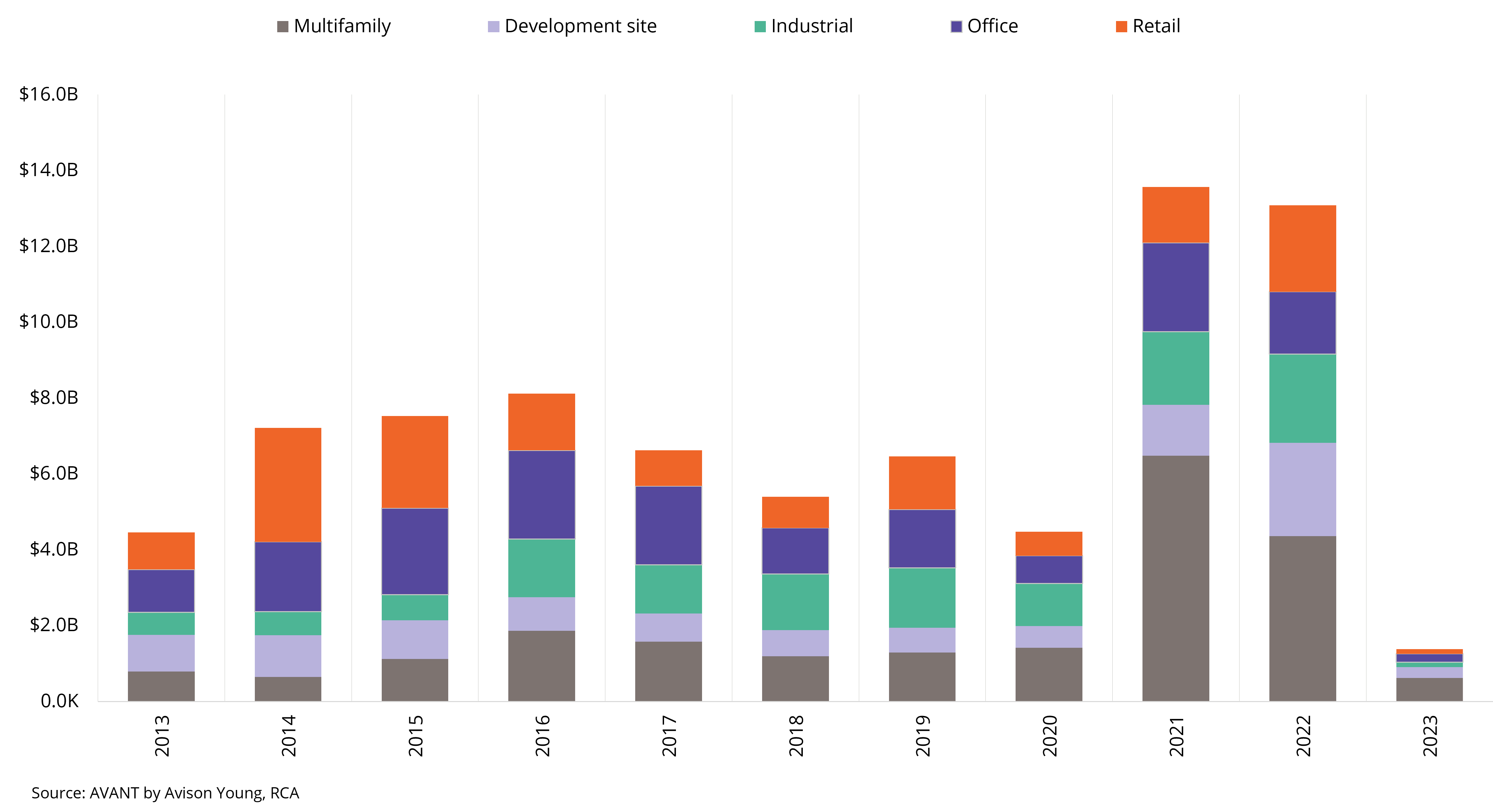 Miami's market fundamentals remain resilient, as 2022 ended with $13.1 billion in sales volume, down only 3.6% from 2021's record year.
Development sites, retail, and industrial assets experienced a 53% average increase year-over-year in sales volume as of the end of 2022.
The multifamily sector is thriving in Miami, posting $619 million in sales volume in the first quarter of 2023, which accounted for 45% of the quarterly volume.
Additional resources
Get market intel