One of the best tax climates and a strong economic engine make Dallas-Fort Worth a top place to do business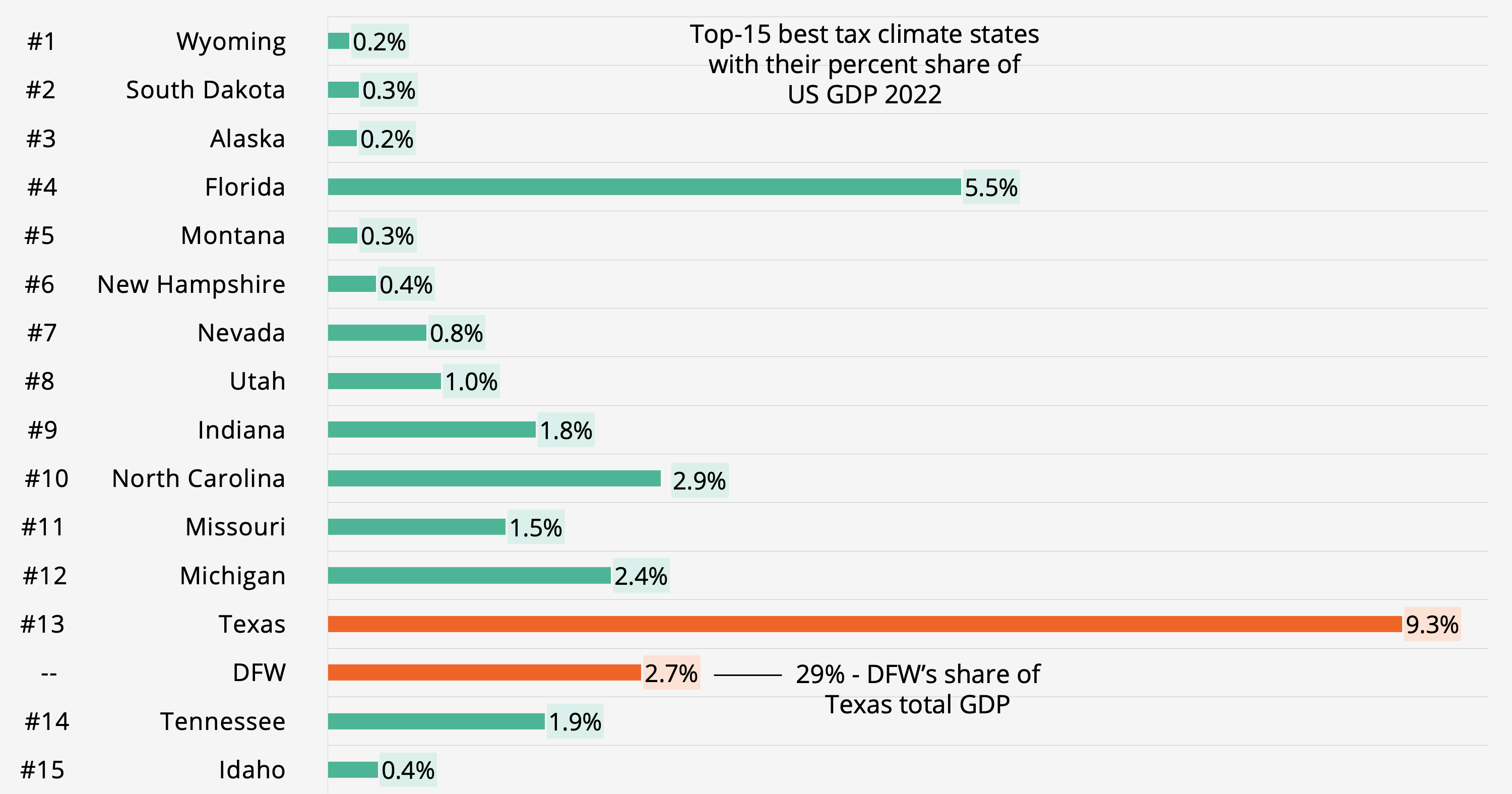 Each year the Tax Foundation ranks the top states with the most advantageous tax climates, for both residents and businesses.
In 2023, Texas was 13th. While it missed a top-10 finish, most of the top-ranked states have small economic engines and limited growth potential.
The Texas economy is more than 3 times larger than these states. Of the top-15, only FL comes in a distant second. Recent TX GDP growth has also exceeded every one of these states, underscoring its robust economy.
DFW alone accounts for almost 30% of the TX economy. This makes DFW's economic engine substantially larger and more diverse than most of the top states. Only FL, NC, and MI are larger than DFW in GDP.
June 5, 2023
Additional resources
Get market intel