San Francisco office job market: Down, but not out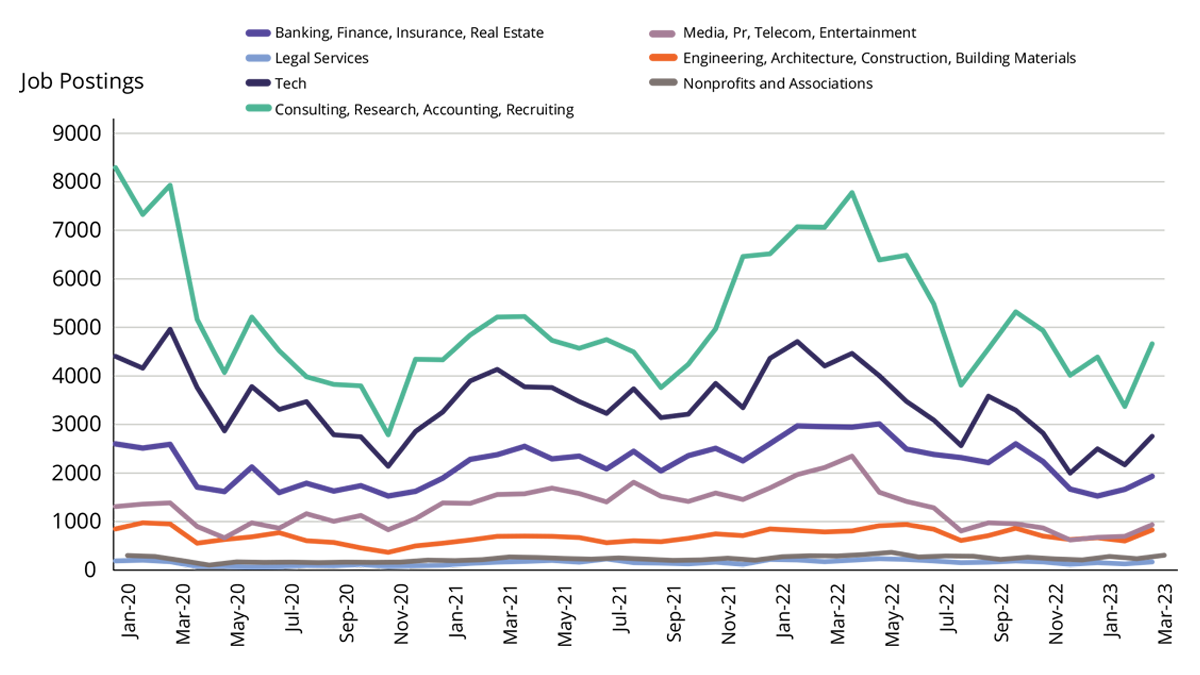 Overall office job postings are down 38.6% since the recent high of April 2022, but rebounded 25.2% in Q1 2023.
Tech has been the most heavily impacted industry since the onset of COVID-19, with a drop of 44.4% in job postings.
Consulting, research, accounting and recruiting firms had the lowest Q1 growth rate at 15.8%, while media, PR, telecom and entertainment had the highest at 51.2%.
May 3, 2023
Additional resources
Get market intel