Phoenix industrial market report Q1 2021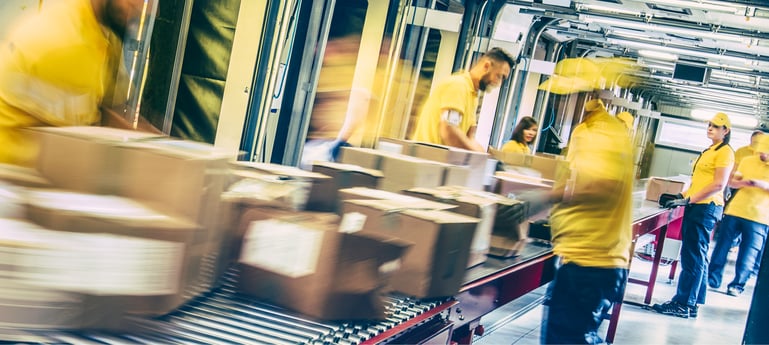 14 Apr 2021
Arizona's industrial market is emerging in better shape relative to competitive markets than it was prior to the crisis. Industrial real estate boomed during the pandemic, as it proved itself to be key critical infrastructure in an economy under stress. The Phoenix market shined as the spotlight fell on its strategic location and quality of available, newly-built buildings.
Phoenix is also attracting global attention as a semiconductor manufacturing hub just as a chip shortage squeezes markets. Late last year, Taiwan Semiconductor Manufacturing Company (TSMC) announced a proposal to build a multi-billion dollar foundry in the state. Then, in February, plans for rezoning land west of I-17 at Dove Valley Road were revealed, showing that TSMC has even bigger ambitions to invest $100 million over the next three years to grow its capacity in Arizona. Samsung Electronics recently narrowed its search for a site to build a $17 billion manufacturing facility to include Phoenix. In anticipation, Goodyear recently rezoned 1,600 acres, and Queen Creek 915 acres ahead of April land auctions. Related suppliers are also scouting sites to support this rising semiconductor ecosystem, that also includes the recently expanded presence of Intel in Chandler.
Electric vehicle manufacturing in the state got another boost in the first quarter. Canadian electric vehicle (EV) maker, ElectriMeccanica, chose a site just north of Mesa-Gateway Airport to produce its 3-wheel SOLO EV as early as 2022. The company joins other EV players like Nikola and Lucid Motors in Pinal County, establishing Arizona as a center of the emerging industry.
Economy
Housing permits and residential sales boomed in the pandemic, as people spent more time at home and working from the home office. While consumer spending slowed overall, purchases that also drive activity in the industrial sector rose. Amazon leased 2.7 msf across Phoenix in 2020. It is the most obvious beneficiary of the massive shift to online shopping and home delivery. Industrial space users also sped up initiatives to improve last-mile logistics, which in turn creates opportunities closer to consumers, as well as further automating systems within such structures.
Absorption & vacancy
Low vacancies and record absorption make quality industrial space in key hubs very competitive. Flex industrial space vacancies are down to 9.5% from 11% last quarter. Warehouse space vacancy rates stand at 6.7% across all submarkets, down 270 bps from the fourth quarter. Highest overall vacancy is in Goodyear.
PepsiCo signed a 4.5 year lease for 750 ksf in February for a Gatorade bottling plant at Tolleson Corporate Park. The facility will begin operations early next year. In the West Valley, Amazon's lease at VT303 absorbed an additional 278,670 sf along the popular Loop 303 corridor. Dynarex, a manufacturer of disposable medical products, took a quarter million square feet between Loops 303 and 101.
Rental rates
The rise in rental rates for industrial properties did not skip a beat during the pandemic. In fact, market rent growth hit a record clip of 7.5% in the first quarter of 2021. That pace is expected to slow, but rents are strong and quality space near transportation hubs is in very high demand.
Construction
With 8.2 msf of space under construction, the Phoenix industrial market is in igh gear. The largest industrial project currently under construction is the Sarival Logistics Center, Building A, a 1.2 msf building with 40' ceiling clearance at a site along Loop 303 north of the 1-10 junction. The distribution facility will deliver in the third quarter. In the same area, Red Bull is expected to open a distribution facility next September. The energy drink maker joins hard seltzer producer, White Claw, in the West Valley.
Investment sales
The German luxury auto maker, Daimler, started the year's industrial sales with the quarter's biggest transaction, taking 263,606 sf near Loop 303 for $43.2 M, or $164 psf.
Of 147 recorded transactions this quarter for properties over 30 ksf, 89.9% of space was leased at sale. Properties remained on the market an average of 14 months with cap rates averaging 7.1%. Foreign buyers made up 8% of all first quarter sales, while only comprising 2% of buyers during the same period last year.
Industrial market snapshot
Well-positioned, highly-integrated transportation corridors are proving to be drivers of industrial real estate development in the Valley, as the economy emerges from the pandemic. The corridors span from Loop 303 on the far western edges of Glendale to Akimel Gateway on the Gila River Indian Community beside the recently-opened SW Loop 202.