Avison Young lists premium branded select service hotel in Midwest U.S.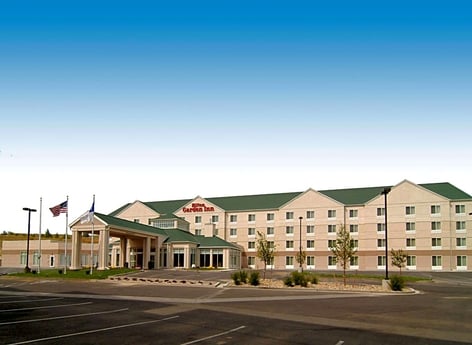 1 Sep 2021
Hospitality Group lists lender-owned Hilton Garden Inn, Casper, Wyoming
Lender-Owned
Property Tours: September 15th &16th
To schedule property tour CLICK HERE
Avison Young, as the sole exclusive agent, is pleased to offer the fee simple interest in the Hilton Garden Inn Casper (hereinafter "Property" or "Hotel"), a select-service hotel located in Casper, Wyoming. The property is built on fee simple real estate. However, the city has provided additional land for 50 parking spaces in the back of the hotel. The lease began in February with an initial term of 25 years ending in 2032 and has an additional 25 year extension running through 2057. The rate began at $2,400 with an annual 3 percent rate escalation. The Property is a four-story, interior corridor hotel which opened in 2008. The Hotel has an onsite restaurant, room service, business center, 24-hour convenience store, meeting rooms, indoor pool, fitness center, and free Wi-Fi Internet access. The Property offers 121 non-smoking guestrooms with both king and queen beds. Guestrooms include flat-screen televisions, a work desk, ergonomic task chair, Wi-Fi, sitting area with ottoman, refrigerator, microwave, and coffee maker. Provided in all guestrooms are 250 thread count sheets and Hilton deluxe amenities.
The Property is located in a developing section of Casper, Wyoming. It has great visibility from I-25, is within walking distance to fishing at the Platte River and to Crossroads Sports Fields, and is a short drive to the Ford Convention Center. Casper is the regional medical center for the area with robust government, energy, and leisure business.
Property Highlights:
121 Non-smoking guestrooms

Four-Story, Interior Corridor

Four minutes from the Ford Convention Center

Near local businesses including Wyoming Medical Center, Key Energy, Casper College and others


For more information on this listing, contact:

Chris Kilcullen
[email protected]
303-250-8338


Steve Wiles
Wyoming Broker
Wyoming License #869